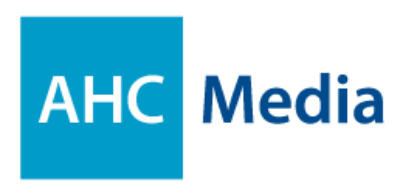 ED Push - June 2016 Second Issue

Intensive BP Lowering No Better for Intracerebral Hemorrhage Treatment
MINNEAPOLIS – Standard blood pressure treatments were no less effective than intensive efforts in the emergency treatment of acute intracerebral hemorrhage, according to an international stroke study.
The report, published recently in the New England Journal of Medicine, notes that patients whose systolic blood pressure was reduced rapidly in emergency rooms to standard levels used to treat acute stroke – 140-179 mm Hg – fared as well as those patients whose blood pressure was intensively reduced to 110-139 mm Hg.
"For decades, doctors wondered whether intensive blood pressure management was more effective than standard treatment for controlling intracerebral hemorrhage," explained principal investigator Adnan I. Qureshi, MD, professor of neurology at the University of Minnesota in Minneapolis. "Our results may help patients and their doctors make better treatment decisions."
Results of past studies have been mixed on whether rapid, intensive blood pressure lowering is necessary to control hemorrhage, and the Antihypertensive Treatment of Acute Cerebral Hemorrhage II (ATACH II) trial sought to resolve the issue.
For the study, 1,000 patients with elevated blood pressure were randomly assigned following their strokes to either standard or intensive blood pressure treatments used for acute stroke. All of the participants, averaging age 62, were treated within four and a half hours of a stroke at medical centers in the United States, Japan, Taiwan, China, South Korea, and Germany between May 2011 and September 2015.
Entering the trial with average systolic pressure of 200.6 mm Hg, the participants' blood pressure level was lowered by intravenous injections of nicardipine.
Researchers report that the treatment goal was to reduce and maintain the hourly minimum systolic blood pressure from 140 to 179 mm Hg in the standard treatment group and from 110 to 139 mm Hg in the intensive treatment group throughout the period of 24 hours after randomization.
Results indicate that, among the 961 participants in whom the primary outcome — the proportion of patients who had moderately severe or severe disability or who had died — was ascertained, death or disability was observed in 186 participants (38.7%) in the intensive treatment group and in 181 (37.7%) in the standard treatment group.
Brain scans taken 24 hours after treatment showed no difference in the rates of hemorrhage growth between the two groups. After 90 days, the rate of death or severe disability was equal, about 38%, for either treatment. Patients in the intensive treatment group, however, had a slightly higher rate of serious adverse events in the 90 days following the stroke.
"Rapidly lowering blood pressure to normal levels may further damage the brain," Qureshi suggested in a press release from the National Institutes of Health, which funded the study. "The levels we used are tolerable for emergencies. Normal levels can be safely obtained gradually."
---
Despite Milder Flu Season, CDC Urges Vigilance with Novel, Seasonal Strains
ATLANTA – If your ED waiting room seemed to be a little less packed this winter, here's a possible explanation: The 2015–16 influenza season was less severe than the previous three seasons.
The CDC urges healthcare providers to remain vigilant about identifying influenza viruses throughout the summer, however, even though the season traditionally has lower rates of illness.
In a report in the Morbidity & Mortality Weekly Report, the CDC also reports that the season peaked in mid-March, somewhat later than usual. Public health officials note that influenza A(H1N1)pdm09 viruses predominated overall, but influenza A(H3N2) and influenza B viruses also circulated.
"The season was less severe overall compared with the preceding three seasons, including 2013–14, the last influenza season when influenza A(H1N1)pdm09 was the predominant virus," according to the MMWR article. "Whereas influenza A(H3N2)–predominant seasons are typically more severe overall than influenza A(H1N1)pdm09–predominant seasons, and are especially severe among the elderly and the very young, influenza A(H1N1)pdm09 viruses have been associated with severe illness in younger adults since the virus emerged during the 2009 pandemic, when mortality rates were highest in adults aged 50–64 years, and again during the 2013–14 season, when adults aged <65 years were at high risk for severe influenza illness."
Cumulative hospitalization rates for adults aged 50–64 years were 45.2 per 100,000 population this season and 53.7 per 100,000 population in the 2013-14 season, according to the CDC, which points out that "although some age groups are at high risk for developing influenza-related complications every year, influenza can cause severe illness in persons of any age, including adults aged 50–64 years."
The report urges emergency physicians and others to continue testing for seasonal influenza viruses and monitoring for novel influenza A virus infections throughout the summer.
"Although summer influenza activity in the United States typically is low, influenza cases and outbreaks have occurred during summer months, and clinicians should remain vigilant in considering influenza in the differential diagnosis of summer respiratory illnesses," according to the overview report. "Healthcare providers also are reminded to consider novel influenza virus infections in persons with [influenza-like illness], with swine or poultry exposure, or with severe acute respiratory infection after travel to areas where avian influenza viruses have been detected, especially if there was recent close contact with animals such as wild birds, poultry, or pigs."
Local and state public health departments should be alerted if a human infection with a novel influenza virus infection is suspected, the CDC emphasized.
Public health officials also continued the push for rapid use of antiviral medications to lessen the severity and duration of influenza, underscoring that patients with confirmed or suspected disease who have severe illness, require hospitalization, or are at high risk for influenza-related complications should be treated with antivirals as soon as possible. They emphasized that, in those patients, treatment with antivirals should not be delayed while awaiting confirmatory influenza test results "because early treatment is most effective and rapid antigen detection influenza diagnostic tests can be insensitive."
---
STDs Disproven in Many ED Patients Prescribed Antibiotics
DETROIT – Most ED patients treated with antibiotics after presenting with symptoms of gonorrhea or chlamydia were found not to have those sexually transmitted diseases (STDs) after all, according to a new study.
A presentation at the recent 43rd Annual Conference of the Association for Professionals in Infection Control and Epidemiology (APIC) in Charlotte, NC, reports that 75% of the patients tested negative for the STDs.
For the study to identify the extent of unnecessary antibiotic use, researchers from St. John Hospital & Medical Center in Detroit examined records of more than 1,103 patients who underwent STD testing in the ED. Although genital cultures are routinely collected from patients with signs and symptoms of STDs, results usually are not immediately available and antibiotics are often prescribed without a confirmatory diagnosis, according to the report.
Of 1,103 patients tested, 40% were treated with antibiotics for gonorrhea and/or chlamydia, yet 76.6% were negative for the STDs when the tests came back. Of the 60% who went untreated, on the other hand, only 7% ultimately tested positive for either or both STDs.
"We have to find the appropriate balance between getting people tested and treated for STDs, but not prescribing antibiotics to patients who don't need them," explained lead author Karen Jones, MPH, BSN, RN, infection preventionist. "There is a tricky balance between not furthering antibiotic resistance by over-prescribing, but also still getting people treatment for STDs they might have."
Also examined in the study were how certain symptoms could be associated with positive STD cultures. Results indicate the following:
In male patients, 60.3% with penile discharge and 57.5% with inflammation of the urethra tested positive for gonorrhea and/or chlamydia.
In female patients, 25% with inflammation of the cervix and 27% with cervical motion tenderness tested positive for gonorrhea and/or chlamydia.
Among both sexes, 35% of patients who disclosed they had more than one sex partner also tested positive for gonorrhea and/or chlamydia.
"Focusing on these clinical predictors may improve unnecessary antibiotic prescribing in patients without true disease," Jones suggested.
The presentation also discussed the dilemma faced by many emergency physicians.
"Emergency Department (ED) clinicians must decide whether to treat during the ED encounter or wait — risking disease spread and difficulty contacting patients after discharge," study authors concluded. "Determining predictive variables for true positive and true negative STD culture results may provide clinical guidance."
---
ED Visits Part of Overuse of Care at End of Cancer Patients' Lives
CHAPEL HILL, NC – Despite the "Choosing Wisely" campaign to curb unnecessary care, younger patients with incurable cancers continue to receive aggressive end-of-life care through visits to EDs and other hospital-based treatment.
That's according to a presentation at the recent 2016 American Society of Clinical Oncology Annual Meeting in Chicago. The University of North Carolina Lineberger Comprehensive Cancer Center-led study reviewed a national health claims analysis of cancer patients who were younger than age 65 and had metastatic disease.
"Cancer treatments have side effects, and as patients get closer to the end of life, aggressive treatments can also be less effective," said study co-author Aaron Falchook, MD, a resident in the UNC School of Medicine Department of Radiation Oncology. "In essence, what we're doing is we're giving patients side effects without giving them the benefits of the treatment, and that's really the fundamental problem with aggressive care at the very end of life."
Results revealed that nearly two-thirds were admitted as inpatients or visited the ED in the last 30 days of their lives, with nearly a third of them dying at the hospital. That's despite ASCO recommendations in 2012 urging physicians to reduce aggressive end-of-life care.
"What this study shows is that recommendations by themselves may not be enough to change practice," added first author Ronald C. Chen, MD, MPH. "Along with published recommendations, more interventions targeted toward physician and patient education may be necessary to get actual changes in practice."
Reviewing claims data from the HealthCore Integrated Research Database for 28,731 patients younger than 65 and with metastatic lung, colorectal, breast, pancreatic, or prostate cancer, researchers focused on how often those patients received chemotherapy, radiation, an invasive procedure, went to the emergency room or were admitted to the hospital, or received intensive care in the last 30 days of their lives. The study team also looked at what percentage died in the hospital.
No matter the type of cancer, more than 70% of patients received one or more forms of aggressive care in their last month of life.
Rates of ED visits or hospital admission were among the most common types of aggressive care, with 62% of colorectal cancer patients and 65% of lung cancer patients using those services in their last 30 days.
Rates of chemotherapy at the end of life, meanwhile, ranged from 24% of prostate cancer patients to 33% patients with breast cancer.
"There is substantial overuse of aggressive end-of-life care among younger patients with incurable cancers," study authors concluded. "Aggressive care did not decrease following the 2012 ASCO Choosing Wisely recommendations."
"Overuse of aggressive care at the very end of life for a cancer patient can translate to increased burden on patients and their families," Falchook added in a UNC press release. "If these treatments are making patients sick, and if patients continue to go to the hospital, this can reduce their ability to really spend time with their loved ones at the end of life, and to get the most time out of the life that they do have left."
---
---
NEW Emergency Medicine CME Books:
Check out these books and more at
reliasmedia.com/EMbooks
---