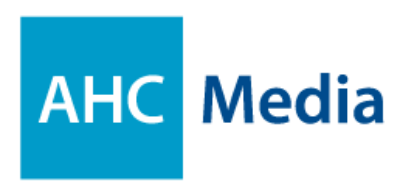 Compliance Mentor - July 2016
HHS Releases MOON Form
Hospitals Must Provide Form to Observation Patients
The U.S. Department of Health and Human Services (HHS) recently released the two-page Medicare Outpatient Observation Notice (MOON) form. The form must be given to certain observation patients under the Notice of Observation Treatment and Implication for Care Eligibility (NOTICE) Act.
Beginning Aug. 6, patients placed in an outpatient observation bed for more than 24 hours will receive the MOON form. The form explains what outpatient observation services entail, cost sharing and post-hospitalization eligibility for skilled nursing facilities, and prescription and copay costs associated with Medicare plans. It also includes information on what to do if a patient refuses to sign the form.
Facilities also must provide an oral explanation with the form, all before discharge and no later than 36 hours after observation begins.
---
Antimicrobial Stewardship Program - Mandatory Requirement for Hospitals
Antibiotic stewardship programs soon will be mandatory.

According to a proposed rule published in June from the Centers for Medicare & Medicaid Services (CMS), all hospitals will be required to develop and maintain antibiotic stewardship programs to reduce unnecessary prescriptions and combat the growing rates of Clostridium difficile and other antibiotic-resistant infections.

Hospitals will be required to install an active hospital-wide surveillance program to prevent and control healthcare-associated infections and other infectious diseases and to optimize antibiotic use. CMS would change the name of the section in the hospital Conditions of Participation manual to Infection Prevention and Control and Antibiotic Stewardship Program. Hospital policies must be amended to include the CMS policy requirements.

The new proposed rule is part of a greater National Action Plan for Combating Antibiotic-Resistant Bacteria by 2020. The plan will lead to the reduction and incidence of serious threats including bacteria carbapenem-resistant Enterobacteriaceae (CRE), methicillin-resistant Staphylococcus aureus (MRSA), and C. diff.

CMS is accepting comments on the new rule until Aug. 15.
---
---
The Largest Healthcare Fraud Scheme Ever
Kickback Scheme Nets $1 Billion
Three people connected with a Florida skilled nursing company have been charged as part of the biggest healthcare fraud bust in U.S. history.

Charges were filed against a hospital administrator, a physician assistant, and the owner of more than 30 Miami skilled nursing facilities (SNFs) and assisted living facilities for conspiracy, money laundering, and healthcare fraud.

Phillip Esformes, the owner of the SNFs and assisted living facilities, allegedly paid kickbacks to physicians and other medical professionals for referrals. Many of the Medicare and Medicaid patients who were admitted did not actually qualify, and may have received unnecessary care. He also is charged with paying kickbacks for patients who received unnecessary home healthcare and care at community mental health centers. The alleged kickbacks sometimes were paid in cash or disguised as a charitable donation or a sham lease payment. Esformes also allegedly used sham medical director contracts.

The Florida case is part of a larger Medicare Fraud Strike Force effort that charged more than 300 people with Medicare fraud totaling more than $900 million – the largest bust of its kind to date.
---
CMS Proposed Changes to the Hospital CoPs
Nursing, Medical Records, Infection Control, and QAPI Changes
The Centers for Medicare & Medicaid Services (CMS) is making some important changes to hospital Conditions of Participation (CoPs).

CMS outlined its proposed changes to nursing CoPs and clarified distinctions between inpatient and outpatient status in its proposed rule, published June 16 in the Federal Register.

Some of the proposed CoP changes include the following:
CMS clarifies that a current nursing care plan must be maintained with evidence of patient goals and reassessments. All nurses, including agency nurses, must follow the hospital policies and procedures. The chief nursing officer (CNO) must provide supervision and evaluations of all clinical activities for agency staff and all nursing staff.
To make a clearer distinction between inpatient and outpatient status, CMS wants to ensure a current progress note is placed in outpatient records. There must be a diagnosis in all charges, including outpatient, which must occur within seven days. Complications, hospital-acquired conditions, adverse drug events, and anesthesia adverse events must be documented in the medical record, which also must include discharge summaries and transfer summaries for all patients.
Licensed independent practitioners would be changed to licensed practitioners, allowing physician assistants to order restraints and to assess patients who are in restraints.
Hospitals must identify which outpatient areas require the presence of a registered nurse, based on patient acuity and services provided in outpatient areas.
Patient access to medical records would have to be made within a "reasonable amount of time" upon oral or written request. Generally, patients should receive copies of records within 30 days, with a 30-day extension for some cases.
The comment period on the proposed rule runs until Aug. 15.

AHC Media is offering a webinar on the CMS proposed changes to the hospital nursing CoPs on Aug. 15, 2016 from 1-3 p.m. EDT. For more information, contact customer service at (800) 688-2421 or [email protected].

AHC Media also offers a running webinar series on the current CMS hospital CoPs regulations and interpretive guidelines in addition to many of the proposed changes. The guidelines will be covered in a five-part series, beginning Sept. 19 and running through Oct. 24. For more information, contact customer service at (800) 688-2421 or [email protected].
---
UPCOMING HOSPITAL WEBINARS




Now with Even Better Pricing!

Nursing Law Update: What's Hot for 2016

Sign Up →

Life Safety Code 2012: Changes You Need to Know

Sign Up →

EMTALA & The On-call Physician

Sign Up →

Record of Care: Ensure Your Hospital's Compliance

Sign Up →

CMS, DNV & TJC Compliance Measures for the Case Manager's Daily Practice

Sign Up →

The Latest and Greatest CMS Nursing CoPs

Sign Up →

CMS Medical Records: What You Need to Know

Sign Up →

Improving Patient Flow for the ED and Beyond

Sign Up →

Give Falls the Slip: CMS, DNV & TJC Hospital CoPs & Standards

Sign Up →

Violence Prevention in Healthcare: OSHA Requirements

Sign Up →
---
FEATURED RESOURCES
---