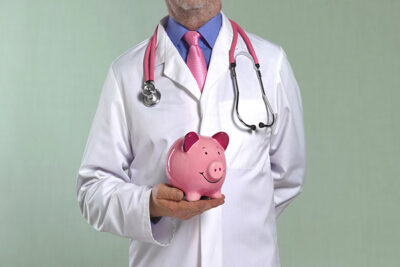 Biden Budget Proposal Boosts Disaster Prep, Behavioral Health
By Jonathan Springston, Editor, Relias Media
President Joe Biden's fiscal year 2024 federal budget proposal includes $144.3 billion in discretionary funding and $1.7 trillion in mandatory funding for the Department of Health and Human Services (HHS).
The administration's health-related appropriations proposal is broad in scope, from ensuring the long-term future for Medicare to continued investments in the president's Cancer Moonshot Initiative. The White House also is calling for an expanded healthcare workforce, better programs for children and seniors, strengthened public health preparedness, and improved behavioral health.
HHS Secretary Xavier Becerra said these investments could help the United States evolve from a country "focused on illness care to one focused on wellness care."
CDC Director Rochelle P. Walensky, MD, MPH, said this budget would allow her agency to take lessons learned from the COVID-19 pandemic and help the nation guard against future disasters. The FDA underscored the importance of targeted funding toward food and cosmetic safety, along with expanded access to safe medical equipment.
The American College of Physicians (ACP) was pleased the administration put the security of Medicare front and center, declaring that "a healthy Medicare program is key to our country's healthcare future."
"We agree with the president that keeping the Medicare program solvent is of utmost importance, and that it is important that we do so while ensuring that services for beneficiaries are not eliminated," said ACP President Ryan D. Mire, MD, MACP. "ACP is also pleased that the proposed budget includes provisions that would lower out-of-pocket costs for beneficiaries. Lowering the cost for prescription drugs and for behavioral health services will help my patients access the care they need."
The National Alliance on Mental Illness (NAMI) applauded the administration for funding proposals related to behavioral health, especially the focus on expanding the workforce and promoting the new 988 Suicide & Crisis Lifeline.
"No family is untouched by our mental health crisis, and we look forward to working with congressional leaders in both parties to continue the bipartisan focus on addressing the mental health needs in our country," said NAMI CEO Daniel H. Gillison, Jr.
Although Republicans have not yet released their budget proposal, key lawmakers already are speaking out. House Appropriations Chairwoman Kay Granger, R-TX, said of the president's proposal: "America simply cannot afford this misguided plan."
Sen. Bill Cassidy, R-LA, ranking member on the Senate Health, Education, Labor, and Pensions Committee, characterized Biden's proposal as "irresponsible tax and spend delusion." Cassidy, one of 19 physicians in Congress, listed some specific complaints related to the HHS appropriations, including diversity and inclusion considerations at the National Institutes of Health (NIH), along with climate change research at NIH, and facilities funding for the CDC and FDA.
Republicans have not announced a date on which they will release their counterproposal. Congress likely will start marking up the budget later this spring and work well into the summer.