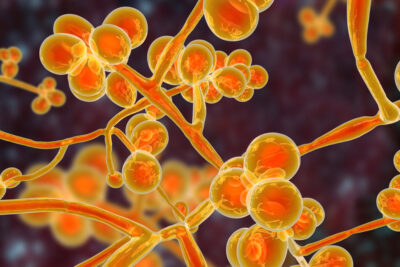 CDC: Candida auris Spreading at 'Alarming' Rate
By Jonathan Springston, Editor, Relias Media
Researchers from the Centers for Disease Control and Prevention (CDC) recently published a paper in which they noted clinical cases of an antimicrobial-resistant infection are becoming more common in the United States, from a 44% increase in clinical cases in 2019 to a 95% increase in 2021.
Candida auris is a fungal infection that has shown resilience against antimicrobial tools. Since the first known case was reported in 2013, the number of outbreaks has grown. The CDC says there have been 3,270 clinical cases and 7,413 screening cases of C. auris in the United States through Dec. 31, 2021.
But the agency is concerned about the recent explosion in reports. There were 476 clinical cases in 2019; the total jumped to 1,471 in 2021. Screening cases tripled from 2020 to 2021. The agency suggested the rise in cases might be attributable to generally poor infection control policies and procedures — or because more healthcare facilities have expanded their screening programs.
"The rise in echinocandin-resistant cases and evidence of transmission is particularly concerning because echinocandins are first-line therapy for invasive Candida infections, including C. auris," the authors concluded. "These findings highlight the need for improved detection and infection control practices to prevent spread of C. auris."
For more on this and other related subjects, be sure to read the latest issues of Hospital Infection Control & Prevention and Infectious Disease Alert.