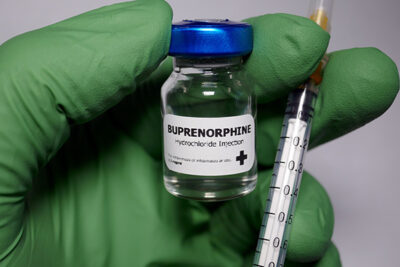 Congress Formally Ends X-Waiver Requirement
By Jonathan Springston, Editor, Relias Media
After the Consolidated Appropriations Act of 2023 became law, the DATA-Waiver program ended. With the removal of this extra bureaucratic layer, it will be easier for physicians to treat patients with buprenorphine for opioid use disorder.
Commonly known as the "X-waiver," clinicians were required to undergo education, apply for the waiver, and then receive the waiver before they could write prescriptions for buprenorphine, a key treatment option for opioid use disorder patients. Now, clinicians will just need a standard Drug Enforcement Agency (DEA) registration number. Also, there will be no caps on the number of patients with opioid use disorder clinicians can treat with buprenorphine.
"DEA fully supports this significant policy reform," the agency wrote in a letter. "ln this moment, when the United States is suffering tens of thousands of opioid-related drug poisoning deaths every year, the DEA's top priority is doing everything in our power to save lives … we want medication for opioid use disorder to be readily and safely available to anyone in the country who needs it. The elimination of the X-waiver will increase access to buprenorphine for those in need."
Various healthcare groups, including the American College of Emergency Physicians, have been calling for an end to the X-waiver requirement. In 2021, the Department of Health and Human Services staked out a middle ground when it loosened some of the X-waiver requirements. However, critics urged full elimination.
In the previous session of Congress, lawmakers in both chambers considered the Mainstreaming Addiction Treatment (MAT) Act, which would have ended the X-waiver requirement. Congress essentially folded the MAT Act into the Consolidated Appropriations Act of 2023.
"It made no sense that doctors and nurses could prescribe opioids, yet faced separate restrictions on prescribing medication to treat those struggling with opioid addiction," said U.S. Sen. Maggie Hassan, D-NH, a cosponsor of the Senate version of the MAT Act. "That's why my colleagues and I worked together across the aisle to eliminate these needless restrictions, and I'm pleased that administration acted quickly to officially remove them. This will ensure that more doctors and nurses in New Hampshire and across the country can help get people the treatment that they need for opioid use disorder."
An overview of other healthcare provisions of note included in the appropriations act can be found here. For more on this and related subjects, be sure to read the latest issues of ED Management and Medical Ethics Advisor.