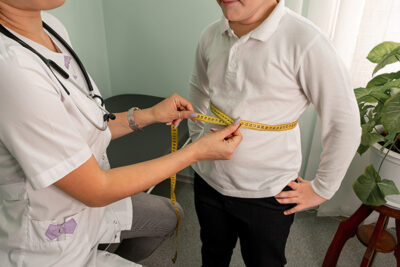 Group Publishes Guideline for Evaluating and Treating Obesity in Young Patients
By Jonathan Springston, Editor, Relias Media
The American Academy of Pediatrics (AAP) has released a clinical practice guideline that includes 13 key action statements and 11 consensus recommendations regarding evaluation and treatment of obesity in children and adolescents.
The recommendations are targeted to patients age 2 to 18 years who are overweight or obese (roughly, a body mass index that falls between the 85th and 95th percentiles). Accounting for the patient's social determinants of health (e.g., family income, community context), AAP recommends bariatric surgery, health and lifestyle management, motivational interviewing, and pharmacotherapy. Also, AAP recommends pediatricians screen for and treat related health problems, such as hypertension, high cholesterol, and diabetes.
"The medical costs of obesity on children, families, and our society as a whole are well-documented and require urgent action. This is a complex issue, but there are multiple ways we can take steps to intervene now and help children and teens build the foundation for a long, healthy life," said Sarah Hampl, MD, a lead author of the guideline. "Research tells us that we need to take a close look at families -- where they live, their access to nutritious food, healthcare, and opportunities for physical activity -- as well as other factors that are associated with health, quality-of-life outcomes, and risks. Our kids need the medical support, understanding, and resources we can provide within a treatment plan that involves the whole family."
For more on this and related subjects, be sure to read the latest issues of Hospital Case Management and Integrative Medicine Alert.