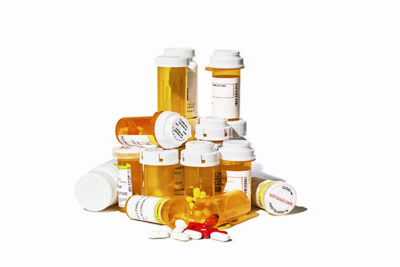 Lawmakers Propose Creating Essential Stockpile of Important Medicines
By Jonathan Springston, Editor, Relias Media
Congress is considering legislation that would allow the federal government to maintain a robust supply of medications to prevent shortages that plagued the nation during the COVID-19 pandemic.
Under the Essential Medicines Strategic Stockpile Act, the Department of Health and Human Services (HHS) would maintain a six-month supply of 50 vital generic medications, similar to how the nation maintains the Strategic Petroleum Reserve and the Strategic National Stockpile.
"COVID-19 made it abundantly clear that the United States cannot rely on China for the safety and security of our drug supply chain," said U.S. Rep. Buddy Carter, R-GA, one of the bill's cosponsors. "When a parent goes to the store and sees an empty shelf where amoxicillin should be, the emergency stockpile of essential medicines is no longer an idea, it's a life-saving measure. This step will strengthen our nation's health, security, and emergency response readiness."
In August 2020, former President Donald Trump signed an executive order directing federal departments "to consider a variety of actions to increase their domestic procurement of essential medicines, medical countermeasures, and critical inputs, and to identify vulnerabilities in our nation's supply chains for these products."
Shortly after taking office, in February 2021, President Biden signed his own executive order regarding supply chain improvement. Since then, Biden has made this work one of the pillars of his domestic policy agenda. In June 2021, the White House Supply Chain Disruption Task Force issued its recommendations on how to improve critical supply chains, including expanding domestic production of essential medicines.
In 2022, various federal agencies released their own reports on how each has addressed supply chain problems since Biden's February 2021 executive order. For its part, HHS "is working to identify current product shortages, anticipate future shortages, and determine where and by whom the products are manufactured. HHS will then institute mitigation measures to ease or eliminate the shortages through investments to bolster domestic production." The agency has invested millions of dollars targeted toward creating 600 million doses of six medications in shortage.
For more on this and related subjects, be sure to read the latest issues of Healthcare Risk Management.