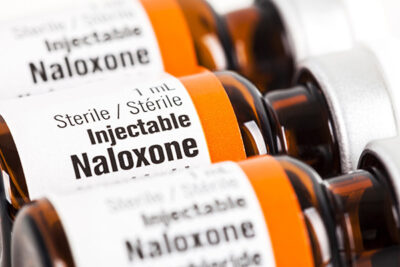 NIH Funds Research Network on Harm Reduction
By Jonathan Springston, Editor, Relias Media
The National Institutes of Health (NIH) announced it will distribute millions of dollars in research grants over several years to nine projects, all of which center on finding ways to prevent opioid overdose deaths.
Through the Helping to End Addiction Long-term (HEAL) Initiative, NIH says it will distribute $36 million over five years to investigators working on harm reduction tactics, engaging directly with patients in their communities. These researchers are studying not only the efficacy of life-saving countermeasures, such as naloxone and fentanyl test strips, but novel means to put treatment where it is needed faster. This includes mobile vans, peer support specialists, and smartphone-based tools.
"Getting people into treatment for substance use disorders is critical, but first, people need to survive to have that choice," said National Institute on Drug Abuse (NIDA) Director Nora D. Volkow, MD. "Harm reduction services acknowledge this reality by aiming to meet people where they are to improve health, prevent overdoses, save lives, and provide treatment options to individuals. Research to better understand how different harm reduction models may work in communities across the country is therefore crucial to address the overdose crisis strategically and effectively."
In the upcoming February 2023 issue of ED Management, author Dorothy Brooks will provide an update on the Cooper Health Care innovative protocol to enable paramedics to administer buprenorphine in the field to overdose patients. This required a special waiver from the state, enabling paramedics to take on this responsibility under the supervision of ED physicians.
This all happened right before the pandemic, so it took time to implement the protocol and gather data. Now, investigators have collected these data to show the approach delivers good results while also helping paramedics who often felt helpless trying to assist overdose victims who refuse to go to the ED.
For more on this and related subjects, check out the latest issues of Hospital Case Management.