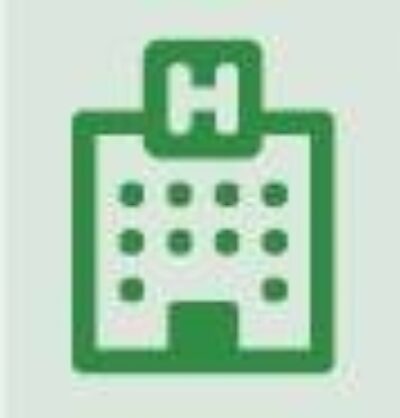 HOSPITAL REPORT
The premier resource for hospital professionals from Relias Media, the trusted source for healthcare information and continuing education.

Leave a Positive Legacy and Those Who Follow Reap the Benefits
February 4th, 2015
By Joy Daughtery Dickinson
The mother of a friend of mine died in 2013, and it was mentioned at her funeral that she had been instrumental in starting two ministries in our community: a casserole ministry for families in crisis, and a coat closet for the needy. It made me start thinking: What will I leave to carry on after I'm gone?
I remember Today Show host Hoda Kotb sharing how a seatmate on an airplane encouraged her to share her battle with breast cancer. He told her, "Breast cancer is part of you. It's like working at NBC and getting married and going to college. Don't hog your journey. It's not just for you. Think of how many people you could have helped on the way home." That discussion, along with a chance encounter with a breast cancer fundraising walk, inspired Hoda to go public with her story.
A few years ago, I assisted a relative suffering from depression. I've since gone through training to start a support group for family members of persons suffering from mental illness. I'm meeting with some of the organizers this month.
The idea of taking a painful past and using it for good is one of the inspirations behind a new major initiative to treat traumatic brain injury (TBI). Thirty-two years ago, Joyce Massey, a beloved wife and mother, suffered a TBI that resulted in an impaired ability to speak, eat, move, and breathe. According to her family, her mind was unaffected, as was her role as the "heart of soul of the family." She lived for 10 more years.
To honor her memory, members of her family set up a foundation to benefit philanthropy, voluntarism, and grant-making foundations. They recently made a significant gift to the University of Michigan Health System (UMHS) in Ann Arbor to find new ways to treat TBI and also to support those who are affected by it. In response, UMHS is naming its new emergency treatment area in their honor. The area opens this month in the adult ED at University Hospital. It will offer early advanced care to patients who have experienced TBI and other critical injuries or illnesses.
About 1.9 million Americans suffer traumatic brain injuries each year. About one in four TBIs are severe. The rate of death from TBI has decreased slightly in recent years, so more people are living with the long-term effects. It's important that prompt treatment is provided in the "golden hour" after the injury. The care provided in the following hours can dramatically impact a patient's long-term prospects.
"Every time a patient with a serious TBI enters our emergency department, or flies in our helicopters, we do all we can in those first critical hours to prevent as much lasting damage as possible," said Robert Neumar, MD, PhD, chair of the U-M Medical School's Department of Emergency Medicine. "We've made great strides, but too many patients and their families cope with serious and long-lasting effects. Through research and advances in care, fueled by the Massey gift, we can improve the odds for patients here and around the world."
University of Michigan also worked with the family to develop a Joyce Massey TBI Program. It includes funds for clinical research, technology innovation, translational research, a patient/family support fund, and an annual TBI summit where researchers can share their results. The Massey Foundation also supports a future professorship in the Department of Surgery to advance research and care related to helping those who are brain-injured and their families.
Members of the Massey family aren't hogging their journey. Their contributions will provide positive impacts on patients and their families and provide a way for them to live fuller, more productive lives. Now that's what I call a legacy.