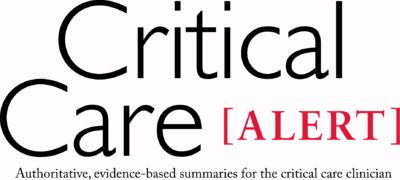 July 1, 2014
Acute renal failure (ARF) necessitating renal replacement therapy (RRT) is a common complication in the ICU, and one associated with high mortality and demand on clinical resources.

Patients on mechanical ventilation who were managed with both conservative fluid administration and aggressive diuresis weaned faster, had significantly more ventilator-free days, and experienced reduced incidences of both ventilator-associated complications and ventilator-associated pneumonia.

This short-term crossover study showed that in the first hour after extubation, patients were less dyspneic and had lower respiratory and heart rates while breathing oxygen via high-flow nasal cannula than with a conventional non-rebreathing mask.