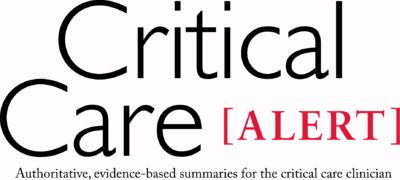 August 1, 2014
The term thrombocytopenia refers to platelet counts < 150,000/microL, with severe thrombocytopenia defined as a count < 50,000/microL.

In this retrospective study of extubation outcomes in five ICUs at a single medical center, patients extubated at night had no increase in adverse events and their mortality rates and lengths of ICU stay were lower.

Mean daily doses of up to 40 mg of prednisone equivalents and lengthy ICU stays were associated with impaired physical outcomes in patients who survived acute lung injury.