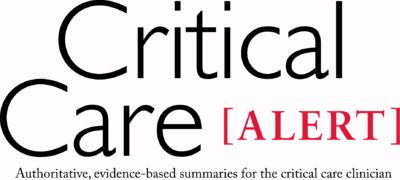 June 1, 2015
ABSTRACT & COMMENTARY: Right ventricle performance is vulnerable to the effects of both pulmonary disease and positive pressure ventilation.

In a randomized, crossover study of 9,340 patients, daily chlorhexidine bathing did not reduce ventilator-associated pneumonia, central line-associated bloodstream infections, Clostridium difficile, or catheter-associated urinary tract infections.

Systemic thrombolysis is associated with major bleeding complications and hemorrhagic stroke, which mitigates its overall benefit.