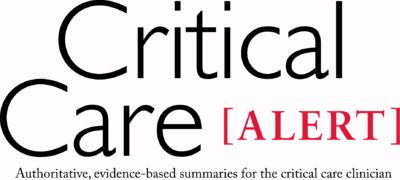 September 1, 2015
Ventilator withdrawal with expected death is now considered an ethically and morally acceptable practice. Here's what you need to know.

Treatment for 24 months with oral anticoagulation for unprovoked, first-time pulmonary embolism was superior to treatment for 6 months only.

Thoracic ultrasound and limited echocardiography may be useful to help differentiate the causes of acute hypoxic respiratory failure in the ICU.