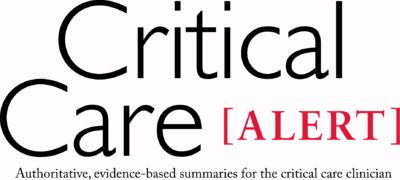 March 1, 2017
Extracorporeal membrane oxygenation has been used as a rescue therapy for patients with severe acute respiratory distress syndrome who fail to respond to traditional low tidal volume lung protective ventilation with optimal positive end-expiratory pressure interventions and other strategies.

Three months after surviving critical illness due to respiratory failure or shock, more than 60% of survivors experienced a decrease in employment. At 12 months, almost half of survivors still experienced a decrease in employment.

Patients randomized to maintain oxygen saturation between 94-98% experienced better outcomes than patients allowed to receive partial pressure of oxygen > 150 mmHg.