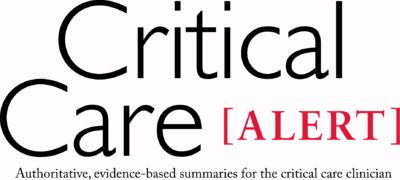 December 1st, 2017
Right ventricular (RV) failure continues to be a formidable clinical challenge in critical care medicine. Regardless of the etiology, pulmonary hypertension and RV failure carries a poor prognosis. Prompt identification and treatment is warranted. Unfortunately, there is considerable lack of evidence in the management of RV failure in the medical ICU. Most recommendations are based on expert opinion or low-quality evidence.

Compared to the ARDSNet lower positive end-expiratory pressure (PEEP)/low tidal volume strategy, use of an "open lung ventilation" strategy consisting of aggressive alveolar recruitment maneuvers and higher PEEP is associated with higher mortality in patients with moderate to severe acute respiratory distress syndrome.

When considering prognostication or limitation of care in critically ill patients with different cancers, oncologists may focus on cancer characteristics, whereas intensivists may focus on multiple organ failure.