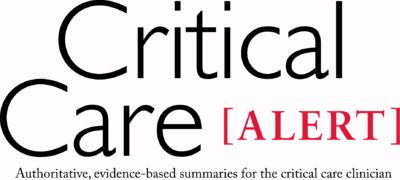 March 1, 2018
There is extensive evidence supporting a restrictive transfusion approach in critically ill patients and cardiac surgery patients. The data favor restrictive strategies in hip and knee surgery, except in geriatric patients for whom evidence favors a more liberal transfusion strategy. Evidence is sparse in sepsis, oncology, and acute coronary syndrome patients, warranting further study.

This was a narrative review of societal recommendations for initiation of massive transfusion protocols based on objective scoring systems and clinical assessment and criteria for termination of protocols.

The authors of this nested cohort study within a randomized, controlled trial of ICU survivors requiring > 48 hours of mechanical ventilation found that pre-existing comorbidity was the main determinant of long-term health-related quality of life.