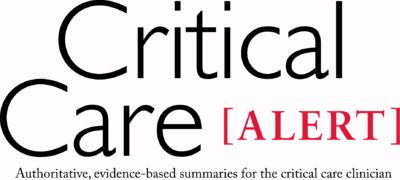 June 1, 2018
Mortality rates from acute respiratory distress syndrome (ARDS) remain high, even as therapy has improved over the last decade. Recent guidelines for management center on mechanical ventilation, with initial therapy beginning upon identification and treatment of the underlying cause of the ARDS. There is reasonable consensus regarding the use of lung-protective strategies, such as low tidal volume ventilation, prone positioning for those meeting criteria for severe ARDS, and restrictive fluid management after the initial resuscitation. However, for patients with the most severe disease, these treatments often are not completely effective, and we look for other therapies that might help.

Nationwide, the volume of ICU admissions from the ED has increased significantly over recent years (by 50% from 2001 to 2009). When demand exceeds bed availability, complex decisions regarding ICU must be made. Does bed availability affect triage decisions? If many beds are available, patients who are too ill or too well to benefit from the ICU may be admitted. Conversely, if too few beds are available, ICU admission may be denied to patients who may benefit. In prior studies, ICU denial has been associated with increased hospital mortality.

A cross-sectional, multinational survey of adult intensivists revealed significant regional variation in several weaning practices, including screening, weaning modes, techniques to conduct spontaneous breathing trials, the use of written directives, and use of non-invasive ventilation in the peri-extubation period.