CMS Emergency Preparedness Rule: Why This is Important to Your Organization
Product Details
CMS Emergency Preparedness Rule:
Why This is Important to Your Organization
Speakers:
Nora O'Brien & Cathy L. Larsen
Code:
T171106
---
Duration:
90 min
Format:
On-Demand
On September 16, 2016, CMS published a Final Rule (42 CFR Parts 403, 416, 418, et al.) establishing new emergency preparedness requirements for Medicare and Medicaid participating providers and suppliers. The regulations expand the CMS Conditions of Participation (CoP) and apply to all 17 provider and supplier types, including hospitals, critical access hospitals (CAHs), Federally Qualified Health Centers (FQHCs) and Rural Health Clinics (RHCs).
The rule responded to concerns from Congress, the healthcare community, and the public regarding the ability of healthcare systems to plan and execute appropriate emergency response procedures for disasters. To accomplish this goal, healthcare systems must develop an effective emergency preparedness program that allows them to meet the compliance requirements set out within the final rule by November 15, 2017.
Each provider and supplier type has its own set of Emergency Preparedness regulations incorporated into its set of CoP or requirements for certification (CfC). The four provisions of the Emergency Preparedness Program for all provider types are:
Risk Assessment & Planning

Policies & Procedures

Communication Plan

Training & Testing Program
Is your team prepared?
Call us at 800.688.2421 or add this event to your cart above.
After this webinar participants will be able to:
Interpret the new CMS Emergency Preparedness Final Rule.

Describe and apply the four critical components of the CMS Emergency Preparedness Final Rule.

Analyze their healthcare system's current level of CMS Emergency Preparedness compliance using an emergency preparedness self-assessment tool.
Your order includes:
Recording of

the presentation.

Access to the specially created presentation handouts.
Agenda topics:
| | | |
| --- | --- | --- |
| - Program of All-Inclusive Care for the Elderly | - Emergency Preparedness Final Rule | - Federally Qualified Health Center |
| - Continuity of operations | - Communication plans | - Conditions of Participation |
| - Disaster plans | - Emergency Preparedness Plan | - CMS compliance |
| - Full-scale exercise | - Healthcare | - Long-term care |
| - Mitigation | - Business continuity | - Preparedness |
| - Response | - Recovery | And so much more! |

Your Speakers: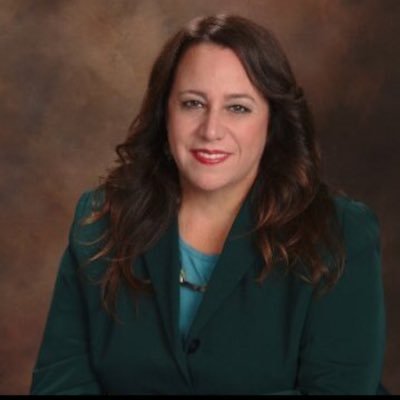 Nora O'Brien, MPA, CEM, CEO, Connect Consulting Services, Inc. has been a healthcare emergency management and business continuity planning expert, seasoned speaker in the field since 2002. She is the principal boss lady of Connect Consulting Services, a firm she started in 2009 which takes a holistic approach to healthcare emergency management, business continuity, and disaster recovery. Connect Consulting Services helps clients prepare for, learn the necessary skills to respond to, and recover from disaster through our customized and effective emergency preparedness planning, training and exercise services. Nora also serves as a Contributing Writer for Emergency Management Magazine and has served as an Instructor for FEMA's Center for Domestic Preparedness. She has a B.A. in Political Science and a Master's in Public Affairs with a concentration in Disaster and Emergency Management. Ms. O'Brien also received the Certified Emergency Manager (CEM) designation from the International Association of Emergency Managers and serves as the Chair of the IAEM Healthcare Caucus.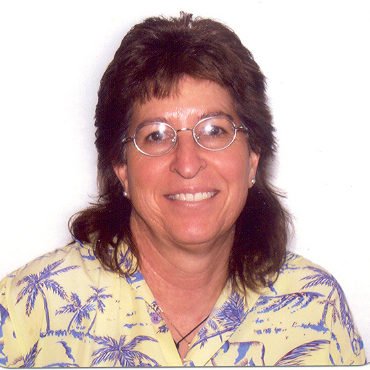 Cathy L. Larsen, MA, Director of Planning and Development, Connect Consulting Services, Inc. began her career in emergency medical services with National and International Search & Rescue experience. She received a BA from California State University, Chico and a Masters from Chapman College, graduating with Distinction in both instances. A passion for serving others and making a difference in the world led her to a career with Federally Qualified Health Centers, where she served as Executive Director and Emergency Manager for over 15 years. She is a Visionary healthcare leader with solid experience managing all levels of corporate operations including executive management; disaster preparedness planning, response and recovery; compliance; information technology; and, quality improvement. She has a demonstrated history of strong technical systems analysis abilities integrated with operational execution expertise. Motivated by a strong sense of ethics and core value, her Key Objective is to make a positive difference daily in the lives of those she serves in both business and community. Additionally, Cathy is a Leadership Fellow of the USC Marshall School of Business and the Sierra Health Foundation and a Tides Innovation Catalyst.
Target Audience:
Anyone involved with or interested in emergency preparedness, including but not limited to: CEOs, CFOs, COOs, CMOs, CNOs, CE Directors, Department Directors, Quality Improvement Staff, Physicians, Nurses (all levels), Compliance Officers, CMS Liaisons, and other Medicare and Medicaid Participating Providers and Suppliers.