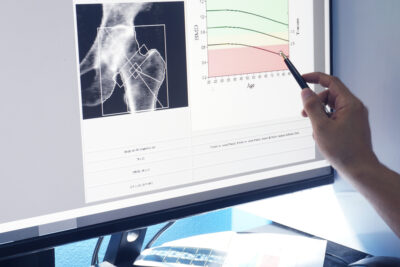 Bone Density as a Dementia Risk Indicator
By Jonathan Springston, Editor, Relias Media
Patients with low bone mineral density might be more likely to develop dementia, according to the authors of a study conducted in the Netherlands.
Investigators studied data on more than 3,600 subjects (average age = 72 years; 58% were women) who had not been diagnosed with dementia at the start of the project (2002-2005). Every four or five years, until Jan. 1, 2020, the authors took X-rays to measure bone mineral density at the femoral neck, lumbar spine, and total body and the trabecular bone score.
Of 1,211 participants with the lowest recorded total body bone density, 90 developed dementia within 10 years vs. 57 of 1,211 participants with the thickest bone density. After adjusting for risk factors (e.g., family history, age, sex, education, medication use), the authors noted patients with the lowest bone density were 42% more likely to develop dementia vs. patients with the healthiest bone density.
The researchers only noted an association; they did not prove causation. Also, these results are limited by the fact subjects all were older than age 70 years and European. Still, these conclusions align with those from previous investigations. In 2005, researchers reported low femoral neck bone mineral density was associated with about two times the risk of all-cause dementia and Alzheimer's disease in women (but not men).
In 2009, researchers reported bone mineral density is thinner in the earliest clinical stages of Alzheimer's disease and is associated with memory decline and brain atrophy. More recently, in 2018, a third group of investigators reported low bone mineral density is correlated with cognitive impairment in community-dwelling adults age 50 years and older with no history of dementia or stroke, especially among women.
For more on this and related subjects, be sure to read the latest issues of Integrative Medicine Alert, Internal Medicine Alert, and Neurology Alert.