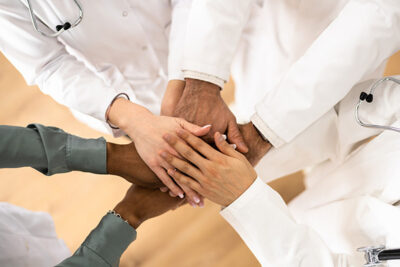 CMS to Test Innovative Primary Care Model
By Jonathan Springston, Editor, Relias Media
The Centers for Medicare & Medicaid Services (CMS) will spend the next decade piloting a new primary care model that focuses on streamlining access to integrated care and improving the management of chronic health conditions.
The Making Care Primary (MCP) model will provide resources to clinicians in eight states to help them provide advanced, value-based services to patients. Through this model, CMS officials believe patients will be able to better manage their long-term health. They also hope to lower the rates of repeat hospital admissions and visits to emergency departments.
"This model focuses on improving care management and care coordination, equipping primary care clinicians with tools to form partnerships with healthcare specialists, and partnering with community-based organizations, which will help the people we serve with better managing their health conditions and reaching their health goals," said CMS Administrator Chiquita Brooks-LaSure.
This voluntary MCP model is based on CMS' own Comprehensive Primary Care initiative, as well as other programs, such as the Maryland Primary Care Program. The American Academy of Family Physicians (AAFP) welcomed the news, noting MCP borrows from some of the academy's advocacy goals.
"Family physicians are pleased to see that many aspects of [the] new model reflect several of the recommendations for value-based primary care that the AAFP has been sharing with [CMS] for several years," said AAFP CEO Shawn Martin. "It's important to recognize that these efforts reflect increased investment in primary care and value-based care, which ultimately enables practices to innovate and improve patient and population outcomes."
The American College of Physicians (ACP) proposed to CMS a similar Medical Home Neighborhood model, from which the agency also borrowed ideas. "Increasing access to primary care medicine is proven to improve health outcomes and lower costs. The new model from CMS has the potential to make progress in solving one of the persistent problems in managing a patient's care, coordinating across specialties," said ACP President Omar T. Atiq, MD, FACP.
For more on this and related subjects, be sure to read the latest issues of Hospital Case Management and Primary Care Reports.