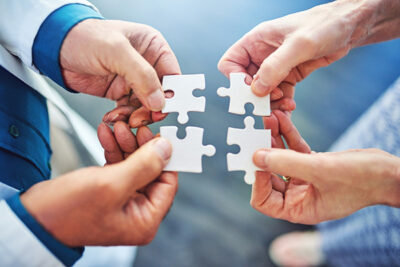 Early Communication Can Establish Goals of Care Boundaries
By Jonathan Springston, Editor, Relias Media
Clinicians who used communication prompts to initiate discussions helped patients improve documentation of care priorities.
At three medical facilities affiliated with the University of Washington, researchers gave medical providers a one-page, patient-specific intervention to help initiate conversations with seriously ill patients about end-of-life care. Concurrently, investigators sought all hospitalized patients age 80 years and older, along with patients age 55 years and older who were hospitalized with one or more chronic, serious illnesses (e.g., end-stage cancer, diabetes with end-organ damage).
These patients had been in the hospital longer than 12 hours, but not longer than 96 hours, and there was no record of goals-of-care discussions or palliative care consultations during the current admission. After screening nearly 4,000 patients, the authors narrowed their focus to 2,512 (mean age = 71.7 years, 42% were women). Researchers randomized 1,255 patients to the intervention group (clinician-prompted care conversations) and 1,257 to usual care. The primary objective was measuring the proportion of patients with electronic health record (EHR)-documented goals-of-care discussions within 30 days.
The authors reported significantly better care goals documentation, especially among ethnic and racial minority patients, when clinicians used the prompt to initiate conversations. Still, there were some limitations to this work, including the fact the study was conducted in one region in one health system.
"Even if goals-of-care discussions are conducted and well-documented, they may not be optimally timed or designed to meet patients' needs; as such, care use outcomes may only be tenuously linked to the types of discussions promoted by the intervention," the researchers explained. "Furthermore, goals-of-care documentation may be difficult for other clinicians to find and access; such documentation, even when present in the EHR, may not allow treating clinicians to shape care plans based on these prior discussions."
Nevertheless, this is important research, considering the fact aggressive end-of-life care remains common, especially in nursing homes. This raises ethical questions about how patient or family preferences are communicated to the care team at a medical facility, the timing of those discussions, and what policies are in place to honor patients' goals of care.
"There remains much to be understood about the timeliness, content, quality, and documentation of goals-of-care discussions, and the relationship of these quality metrics and process measures with patient-centered, clinical, and care use outcomes," the authors of the current study concluded.
For more on this and related subjects, be sure to read the latest issues of Medical Ethics Advisor.