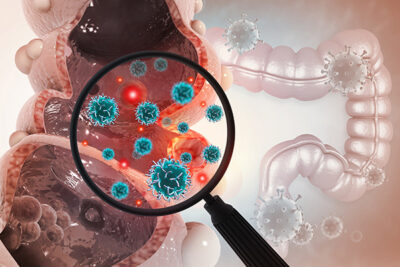 Physician Group Says to Start Colon Cancer Screening at Age 50 Years
By Jonathan Springston, Editor, Relias Media
A physician group published updated guidance that suggests clinicians begin screening asymptomatic, average-risk patients for colon cancer at age 50 years. However, patient advocate groups are pushing back, suggesting physicians stick with other recommendations that suggest starting at age 45 years.
The American College of Physicians (ACP) recommends clinicians begin screening at age 50 years and stop at age 75 years for average-risk patients (i.e., those without family history, those who show no signs). After reviewing the current evidence, ACP admitted starting screening at age 45 years "prevented a small number" of colon cancer cases and deaths. However, the group was concerned about the extra colonoscopies ordered generally and complications from those tests specifically (e.g., serious bleeding, perforation, myocardial infarction, and angina).
"Consider not screening asymptomatic, average-risk adults between the ages of 45 to 49. Clinicians should discuss the uncertainty around benefits and harms of screening in this population," ACP explained in a release about the new recommendations.
The Colorectal Cancer Alliance said it "strongly disagrees" with ACP, calling their recommendations a "mixed message."
"ACP's actions are regressive and put lives at unnecessary risk," said Michael Sapienza, CEO of the Colorectal Cancer Alliance. "We're finally breaking through the stigma that has long been associated with colorectal cancer, and we're finally addressing its impact on younger people. Now is not the time to make conflicting recommendations or exaggerate the risk of screening. The greatest risk people face today is not getting checked for colorectal cancer."
"In an environment where we are seeing a dramatic increase in early-age onset colorectal cancer, it is shocking that ACP would limit availability and screening choices for patients," said Chris Evans, president of the Colon Cancer Coalition. "We know that screening saves lives. Patients should have the choice of the screening option that works best for their personal risk factors, comfort level, and lifestyle, including non-invasive options."
Both advocacy groups embrace U.S. Preventive Services Task Force (USPSTF) recommendations released in 2021. USPSTF recommends screening for both populations – age 50 to 75 (Grade A) years and age 45 to 49 years (Grade B). As USPSTF explains, an A grade means "there is high certainty that the net benefit is substantial" while a B grade means "there is high certainty that the net benefit is moderate or there is moderate certainty that the net benefit is moderate to substantial." For both grades, the USPSTF suggestion for practice is "offer or provide this service."
Similarly, in 2018, the American Cancer Society (ACS) suggested clinicians start screening for colon cancer at age 45 years (a "qualified recommendation") or start at age 50 years (a "strong recommendation"). The younger age threshold is the group's preference.
Earlier this year, ACS reported the proportion of patients in the United States diagnosed with advanced-stage colorectal cancer rose from 52% in the mid-2000s to 60% in 2019. Additionally, diagnoses of patients younger than age 55 years nearly doubled, from 11% in 1995 to 20% in 2019. Overall, in 2023, an estimated 153,000 Americans will be diagnosed with this cancer, and more than 52,000 people could die from the disease. In 2021, another group of researchers predicted colorectal cancer will be the leading cause of cancer death in people ages 20 to 49 by 2030.
For more on this and related subjects, be sure to read the latest issues of Internal Medicine Alert and Primary Care Reports.