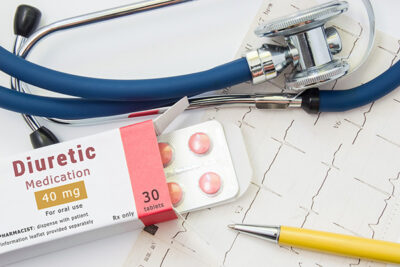 Researchers Find Little Difference in Efficacy Between Top Heart Failure Treatments
By Jonathan Springston, Editor, Relias Media
Two leading diuretics administered to adults with heart failure remain efficacious, but one did not stand out from the other in a recent head-to-head comparison.
Heart failure afflicts millions of Americans, leading to hundreds of thousands of annual deaths and billions of dollars in costs. The decades-old furosemide and the newer torsemide are common diuretics that help relieve congestion and breathing difficulties caused by fluid buildup in patients with heart failure. Both have been proven efficacious at improving survival rates, but no one knew if one was superior to the other.
Investigators examined nearly 2,900 patients who had been hospitalized with heart failure at four dozen medical centers across the United States (median age = 65 years; 36.9% were women; 33.9% were Black). Subjects were randomized to receive either furosemide or torsemide. The authors followed patients for an average of 17 months to track survival outcomes. During the follow-up period, death occurred in 26.1% of those on torsemide and 26.2% of the patients on furosemide. Researchers determined these differences not to be statistically significant.
Despite these results, the authors still believe both diuretics to be effective; they argued clinicians should continue working to find the right dose. However, researchers were concerned the mortality rate was what they considered to be high. They suggested improvements are needed in caring for heart failure patients generally, while scientists should be exploring other solutions that could improve overall outcomes. Also, the authors noted their work was limited by loss to follow-up, along with participant crossover and nonadherence.
For more on this and related subjects, be sure to read the latest issues of Clinical Cardiology Alert.