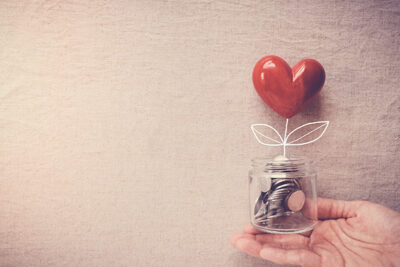 The Trouble with 'Grateful Patient' Fundraising
By Jonathan Springston, Editor, Relias Media
Charitable giving is a worthy cause and a key revenue stream for U.S. hospitals. However, physicians asking patients and their families directly to contribute, sometimes called "grateful patient" donations, can be dicey territory.
"While philanthropic support for hospitals is important, grateful patient fundraising by patients' physicians is ethically problematic. It is important for physicians to separate themselves from that process," said Omar T. Atiq, MD, FACP, president of the American College of Physicians (ACP). "The trust bond between the patient and the physician is most important and we must do all we can to secure that bond."
Members of the ACP Ethics, Professionalism, and Human Rights Committee believe physicians should not ask patients or families for fundraising donations, nor should healthcare leaders direct physicians to ask patients and families for such donations. To help physicians set boundaries, ACP recently published three guidelines in a position paper on the subject.
First, ACP says if patients ask their physicians about how to give charitable donations, physicians should ask patients to direct those questions to hospital leaders. Second, physicians should not disclose patient information for fundraising purposes. Third, hospital leaders should not use fundraising as a condition of physician employment or as a job performance metric.
"Patient expression of concern about this practice emphasizes the potential for erosion of patient and public trust in institutions and the profession — another red flag, and an intuition that should be heeded, lest this practice ultimately harm both patient care and ethically appropriate philanthropic efforts," the position paper authors concluded.
For more on this and related subjects, be sure to read the latest issues of Medical Ethics Advisor.