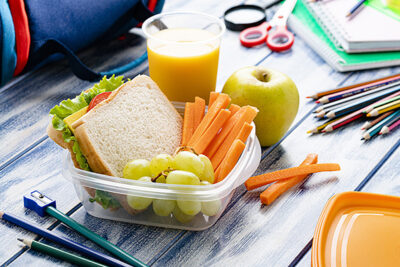 Wider Access to SNAP Benefits Could Improve Healthcare Outcomes Among Children
By Jonathan Springston, Editor, Relias Media
Children from low-income families, especially kids with special healthcare needs (SCHN), who can access the Supplemental Nutrition Assistance Program (SNAP) appear to enjoy better overall healthcare outcomes and visit emergency departments (EDs) much less often, according to the results of a recently published paper.
Investigators analyzed data collected between 2016 and 2019 in the National Survey of Children's Health. They examined information about children living in households with income less than 150% of the federal poverty level to focus on families most likely to be eligible for SNAP benefits (n = 24,990 children; 6,644 of these were living with SHCN and 18,346 of these were not).
After gathering information about demographics, food security, SNAP participation, and healthcare use, the authors reported "SNAP participation was associated with a lower likelihood of emergency healthcare use among children, this relationship was mediated by a lower likelihood of household food hardship and a higher likelihood of excellent parent-reported child health status, and the magnitude of these associations was larger among children with SHCN."
The benefits these authors reported could launch a broader discussion about the importance of focusing on all social determinants of health and the downstream benefits of safe housing, good nutrition, and more.
"These relationships are important to weigh amid federal policy discussions determining SNAP benefit levels and state policy discussions determining the relative administrative ease or difficulty of SNAP access," the authors wrote. "They suggest access to SNAP may have additional benefits for children. These findings also suggest SNAP may have benefits beyond food hardship relief, through possible reductions in emergency healthcare use and associated healthcare spending. In addition, given the larger effects among children with [special needs], efforts to increase their access may be especially beneficial."
This paper arrived just as the U.S. Department of Agriculture announced upcoming changes to SNAP — specifically, the emergency allotments issued during the COVID-19 pandemic will end after February 2023. Further, households that receive SNAP benefits and Social Security benefits may see cuts to the former because of cost-of-living adjustments that were made to the latter as of Jan. 1, 2023.
For more on this and related subjects, check out the latest issues of ED Management and Hospital Case Management.