HHS: Emergency Care Includes Abortion Services
July 12th, 2022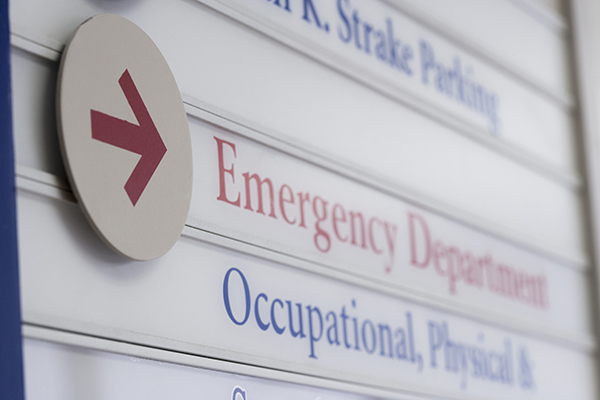 By Jonathan Springston, Editor, Relias Media
Days after President Biden signed an executive order on reproductive health, the Department of Health and Human Services (HHS) issued a letter to providers underlining the administration's belief emergency care includes the right to abortion services.
The agency invoked the Emergency Medical Treatment and Active Labor Act (EMTALA), a federal law that requires any facilities receiving Medicare reimbursement to provide medical screening, exams, stabilizing treatment, and transfer, regardless of state laws.
"Emergency medical conditions involving pregnant patients may include, but are not limited to, ectopic pregnancy, complications of pregnancy loss, or emergent hypertensive disorders, such as preeclampsia with severe features. Any state laws or mandates that employ a more restrictive definition of an emergency medical condition are preempted by the EMTALA statute," HHS wrote. "The course of treatment necessary to stabilize such emergency medical conditions is also under the purview of the physician or other qualified medical personnel. Stabilizing treatment could include medical and/or surgical interventions (e.g., abortion, removal of one or both fallopian tubes, anti-hypertensive therapy, methotrexate therapy etc.), irrespective of any state laws or mandates that apply to specific procedures."
"Under the law, no matter where you live, women have the right to emergency care — including abortion care," HHS Secretary Xavier Becerra said in a statement. "We are reinforcing that we expect providers to continue offering these services, and that federal law preempts state abortion bans when needed for emergency care. Protecting both patients and providers is a top priority, particularly in this moment. Healthcare must be between a patient and their doctor, not a politician. We will continue to leverage all available resources at HHS to make sure women can access the life-saving care they need."
More reporting on this subject will be available in the upcoming September issue of ED Management. For more information on related topics, be sure to read the latest issues of Contraceptive Technology Update.