HICprevent

This award-winning blog supplements the articles in Hospital Infection Control & Prevention.
Mission Impossible: CDC Director Resigns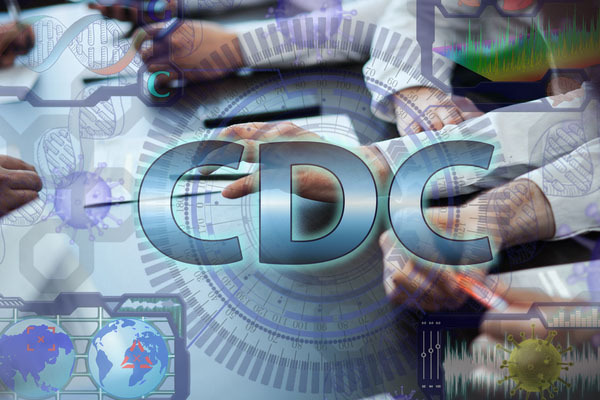 May 8th, 2023
By Gary Evans, Medical Writer
Having conceded that the Centers for Disease Control and Prevention (CDC) made mistakes and errors in the pandemic response — then launched an ambitious effort to reinvent the agency — Director Rochelle Walensky, MD, has announced she will resign at the end of June 2023.
Appointed by the Biden Administration in January 2021, Walensky took the reins of an agency battered by early mistakes, facing a politicized, sharply divided public. She is credited with bringing a sense of normalcy and a boost for ebbing morale at the CDC. But it was a very difficult time, and Walensky had difficulty.

"To be frank, we are responsible for some pretty dramatic, pretty public mistakes, from testing, to data to communications," Walensky said in a video to CDC staff last year. (See Hospital Infection Control & Prevention, Oct. 2022)
However, Walensky began an ongoing revamping of the agency — dubbed Moving Forward — with key goals that include:
Share scientific findings and data faster.
Translate science into practical, easy-to-understand policy.
Prioritize public health communications.
Promote results-based partnerships.
Develop a workforce prepared for future emergencies.
In addition to a mutable virus, Walensky had to battle a relentless misinformation campaign on multiple platforms, which led to a large swathe of the population refusing to social distance, wear masks, or be vaccinated. If there was a weak link for Walensky, it was probably communication and handling of an aggressive press, which published the federal costs of her media training as she tried to get up to speed.
Past CDC directors Julie Gerberding, MD, (2002-2009) and Tom Frieden, MD, (2009-2017) are highly skilled communicators, though they made a few mistakes of their own.
For example, during the November 2001 anthrax mail attacks, the CDC made some assumptions that proved to be fatally false. The agency posited that postal workers who processed mail using high-speed sorting machines were at risk of cutaneous exposure to anthrax, but the deadly spores would not be re-aerosolized and become an airborne threat. (As the attacks began, Gerberding was already at the CDC revamping the old hospital infections program and was soon to be promoted to agency director.)
The CDC anthrax dogma was "wrong," she said at an open-forum analysis of the bioterrorism response in 2002. "That was brought home when the postal workers at Brentwood [post office] died of inhalational anthrax and other cases in the Washington, DC, area were identified," Gerberding said.
For his part, Frieden's tenure was marked by the first cases of Ebola virus in the United States, with both U.S. caregivers and infected travelers coming in from a record outbreak in West Africa in 2014. CDC guidelines for infection control ran into some perception problems, and perception can become a reality when dealing with the outsized fear of Ebola.
The CDC first emphasized a combination of contact, droplet, and airborne precautions for aerosols, essentially saying that any U.S. hospital should be able to admit and isolate an Ebola patient. These recommendations were skeptically questioned when the first cases of American care workers infected in Africa returned under heavy barrier precautions and were treated in virtually failsafe biocontainment units. After two nurses were infected at a Dallas hospital in 2014, Frieden dropped the "any hospital can handle Ebola" message and pledged to bring in CDC rapid response teams if alerted to a case. (See HIC, Dec. 2014)
There is scarcely a federal agency or organization involved in the pandemic response that can claim anything close to a mistake-free record. Walensky was dealing with a changing pathogen, as SARS-CoV-2 kept evolving into more transmissible variants. This mutability eventually outpaced the CDC's strategies and raised questions about its leadership. Though it came relatively early in her tenure, if there was a bridge-too-far moment for Walensky, it began on May 13, 2021.
On that day, the CDC told the vaccinated public they could shed their masks and not socially distance in many indoor situations. In wanting to convey a message of progress and optimism while rewarding and encouraging vaccination, the CDC ran headlong into the emerging Delta variant of COVID-19.
On and about the July 4, 2021 holiday, Delta caused a huge outbreak in Provincetown, Mass. It not only caused breakthrough infections in those fully vaccinated — particularly if they were unmasked and indoors — but transmitted from immunized people. In the outbreak of 469 cases, some 74% were fully vaccinated. This was a disastrous turn for the agency, hurting its credibility for future recommendations, the first of which was to return to masking indoors. Of course, some never did. (See HIC, Sept. 2021)
In retrospect, the masking fiasco seems to be the result of a calculated risk and possibly some political pressure for a return to normalcy. The CDC was apparently convinced that this highly transmissible Delta variant would not cause breakthrough infections in any big way, though some level of infections in the immunized was always expected because the vaccines were imperfect.
The Delta variant had already caused large outbreaks in India in 2020 and was spreading globally. Indeed, it was the predominant variant in CDC genomic sequencing in the United States by late June 2021— about six weeks after the indoor mask removal recommendation. Looking at the data, the CDC had a narrow window to rethink the masking policy and warn about Delta before the Provincetown outbreak. It may have been fruitless at that point, but the end result was that lifting the indoor mask and distancing policy backfired horribly, tarring the remainder of Walensky's directorship.
For more on this story, see the next issue of Hospital Infection Control & Prevention.

Gary Evans, BA, MA, has written numerous articles on infectious disease threats to both patients and healthcare workers for more than three decades. These include stories on healthcare-associated infections like MRSA, C. diff and a panoply of emerging multidrug resistant gram negative bacteria and fungi like Candida auris. In an era of pandemic pathogens, he has covered HIV, SARS, pandemic influenza, MERS, Ebola and SARS-CoV-2. Evans has been honored for excellence in analytical reporting five times by the National Press Club in Washington, DC.