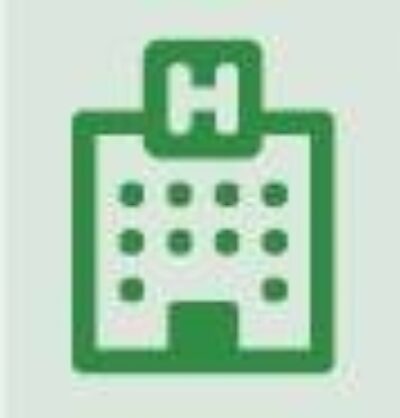 HOSPITAL REPORT
The premier resource for hospital professionals from Relias Media, the trusted source for healthcare information and continuing education.

And the winner is … Hospital Report blog
January 12th, 2015
Forgive us if we brag, but our blog recently garnered national attention: We're proud to have been named "best blog or commentary," second place, by the Specialized Information Publishers Association (SIPA).
wikipedia.com
This award was one of eight that our publisher AHC Media won this year. We also won for "Best Interpretive or Analytical Reporting" (third place) for our Hospital Case Management newsletter. That publication is edited by Hospital Report's own Russ Underwood. AHC Media also won "Best One-Topic Special Publication" (third place) for Pediatric Trauma Care: A Clinical Reference for Physicians and Nurses Caring for the Acutely Injured Child.
Our BioWorld division picked up a long list of awards. BioWorld Perspectives tied with us for second place for "Best Blog or Commentary." BioWorld picked up a first place double win in the "Best Daily Publication" category for BioWorld Today and Medical Device Daily. Bioworld also won "Best One-Topic Special Publication" (second place) for The Biosimilars Game: A Scorecard for Opportunities, Threats and Critical Strategies. BioWorld Today also won first place in the "Best Scientific Writing or Technical Reporting" category for an article titled "To drug the undruggables, first think the unthinkable."
AHC Media is the winningest healthcare information provider – by far -- in the more than 30-year history of SIPA and its predecessor organizations. And those aren't the only awards AHC Media has won. In fact, we have more than 100 plaques on our wall, including ones from the National Press Club and the Society of Professional Journalists.
Speaking of awards….. The National Center for Healthcare Leadership (NCHL) just named John W. Bluford III, president & chief executive officer of Truman Medical Centers (TMC) in Kansas City, MO, as winner of its 2013 Gail L. Warden Leadership Excellence Award. Bluford is being recognized for the innovation he brought to the delivery of high quality and accessible healthcare services to his community, which was described as "permanently transforming the field." He was awarded for creating "thinking outside-of-the-bed," an outreach program that moves outside the four walls of the hospital to bring health management, wellness, and preventive medicine into surrounding neighborhoods. TMC's programs include:
a health and wellness center in an urban core library branch;
weekly fresh produce markets held at TMC hospital campuses to make healthier eating choices available to patients, visitors, staff, and the surrounding community;
a mobile produce market that makes nine weekly stops to bring fresh produce directly into the urban core and surrounding areas;
extensive outreach to help patients learn to navigate the healthcare system and reduce dependence on emergency care. The hospital has 104,000 ED visits annually.
"With his illustrious career, John Bluford has distinguished himself as a healthcare visionary for his focus on promoting and elevating safety-net organizations," said Peter W. Butler, NCHL board chair and president and chief operating officer of Rush University Medical Center. "He has demonstrated a tireless commitment to serve the at-risk populations by working to improve the quality of care, quality of the healing environment, and the quality of the workforce."
We salute Butler and other hospital leaders who bring innovative ideas to hospitals and healthcare companies every day. You keep up the good work, and we'll keep writing about it.