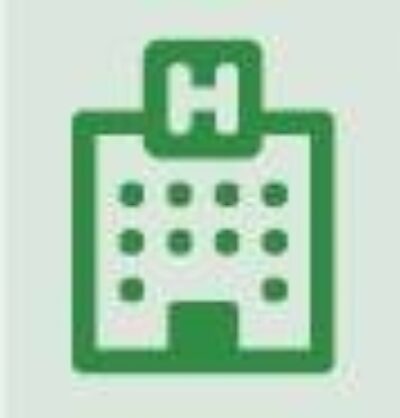 HOSPITAL REPORT
The premier resource for hospital professionals from Relias Media, the trusted source for healthcare information and continuing education.

Caitlyn and Jazz open their worlds to us, but do transgender people get the healthcare they need?
September 3rd, 2015
Joy Daughtery Dickinson is executive editor of the Hospital Group of publications at AHC Media in Atlanta and long-time editor and writer of Same-Day Surgery. She has won nine national awards from the Specialized Information Publishers Association and the Association of Business Information & Media Companies for her blogging, news writing, and editing. She makes her home in southwest Georgia.
"I look at it this way: Bruce always telling a lie. He's lived a lie his whole life about who he is. And I can't do that any longer."
These words from Bruce Jenner pulled the country into an area many of us knew little or nothing about: being transgender. As a mother, I felt heartbreak as Bruce discussed dressing in female clothes as a child, but not understanding what was going on. Through the show "I Am Cait," we followed his subsequent transition to being Caitlyn.
Another television show, "I am Jazz," has given us a window into what it's like to be a transgender teenager. While Jazz reports that she has supportive family and friends, not every transgender youth has that experience. According to Newsweek, transgender youth have a suicide rate that is "staggeringly high." In fact, more than half of transgender youths have attempted to commit suicide at least once before age 20, according to The Youth Suicide Prevention Program.
When it comes to healthcare for those who are transgender, options are limited, according to Newsweek. We published a story last year in Contraceptive Technology Update in which we revealed that social stigma and a lack of affordability keep many transgender people from pursuing the care that they need.
That situation is being addressed. The National Institutes of Health has awarded $5.7 million for the first U.S. study to evaluate the long-term outcomes of medical treatment for transgender youth. The study will look at the physiological and psychosocial impact and the safety of taking hormone blockers and cross-sex hormones.
"There is a remarkable increase in transgender youth seeking medical services all across the country," said Stephen Rosenthal, MD, co-investigator on the study and medical director of the Child and Adolescent Gender Center at UCSF Benioff Children's Hospital San Francisco. "Yet, there is a real lack of long-term data to effectively and safely guide the clinical care of these youth. This study should address that need."
Four academic medical centers with dedicated transgender youth clinics will conduct the study. They include:
• Children's Hospital Los Angeles and the Keck School of Medicine of the University of Southern California;
• UCSF Benioff Children's Hospital San Francisco;
• Ann & Robert H. Lurie Children's Hospital of Chicago and Northwestern University Feinberg School of Medicine;
• Boston Children's Hospital and Harvard Medical School.
The study starts this fall and will include 280 transgender youth with gender dysphoria, which means they are persistently distressed by the incompatibility of the gender they identify with and the gender they were assigned at birth. "Participants will be those who seek medical intervention to align their physical bodies with their gender identity and alleviate gender dysphoria and its associated negative effects, including anxiety, depression and substance abuse," according to a statement about the study.
So how can your facility encourage transgender people to seek medical care? The Joint Commission has a field guide on advancing communication, cultural competence, and care for the LGBT community. Educate your staff members, so they're comfortable and capable of providing care for all patients. When people of all identities feel comfortable accessing healthcare and are satisfied with the care they receive, we have a healthier patient population, mentally and physically. The result? We all win. (Editor's note: Follow us on Twitter @HospitalReport.)