Hospital Report

The premier resource for hospital professionals from Relias Media, the trusted source for healthcare information and continuing education.

Dueling Court Rulings Sow Confusion in Mifepristone Case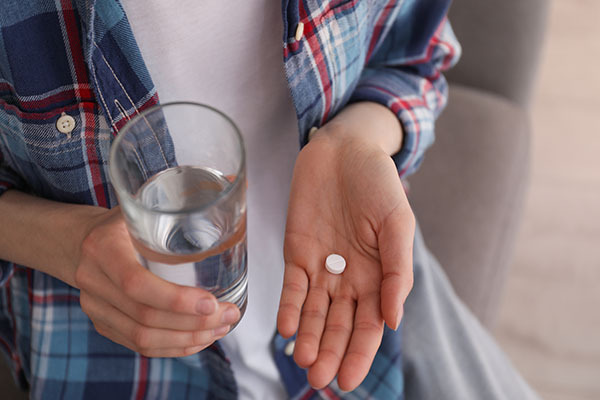 April 10th, 2023
By Jill Drachenberg, Editor, Relias Media
The future of abortion medication mifepristone was thrown into uncertainty April 7 when two competing rulings were issued by federal judges.
In Texas, U.S. District Judge Matthew J. Kacsmaryk put the U.S. Food and Drug Administration (FDA) approval of the drug on hold, despite 20 years of evidence showing its safety and effectiveness. Less than an hour later, U.S. District Judge Thomas O. Rice in Washington ordered the FDA to maintain the status quo and allow the drug to be sold in at least 17 states and the District of Columbia.
The Texas ruling is an unprecedented move that tramples the FDA's authority to approve and regulate drugs. Conservatives filed a lawsuit in Kacsmaryk's court, arguing the FDA did not thoroughly investigate mifepristone before approving it more than 20 years ago. The plaintiffs are accused of "judge shopping" by filing the case with a judge known to be sympathetic to their cause. In response, 17 attorneys general from largely Democratic states filed suit in Rice's court to preserve access to mifepristone, at least in their states. These lawsuits may be seen as weaponizing the courts for political gain — a move that undermines the FDA's authority.
"[T]his decision introduces the extraordinary, unprecedented danger of courts upending longstanding drug regulatory decisions by the FDA. Doing so goes against the established scientific process that leads to those decisions and puts other drugs at risk of being subject to similar efforts," American Medical Association President Jack Resneck Jr., MD, said in a statement. "Substituting the opinions of individual judges and courts in place of extensive, evidence-based, scientific review of efficacy and safety through well-established FDA processes is reckless and dangerous. We've also witnessed efforts by state legislatures to limit access to this medication — we believe that FDA regulations should supersede state law to avoid a patchwork of state-level, non-evidence-based restrictions that interfere with the appropriate use of a safe and effective drug and frustrate access to medically necessary care."
The Justice Department filed an appeal, noting "The court's sweeping nationwide relief was especially unwarranted given the balance of harms: If allowed to take effect, the court's order would thwart FDA's scientific judgment and severely harm women, particularly those for whom mifepristone is a medical or practical necessity." Health and Human Services Secretary Xavier Becerra noted "everything is on the table" when asked if he would suggest the FDA ignore the Texas ruling.
The fight for approval of mifepristone — and for the FDA's authority — is certain to reach the U.S. Supreme Court. The outcome of such a case is far from certain. Even though the court last year voted to overturn Roe v. Wade, Justice Brett Kavanaugh noted the decision should not restrict abortion access in states that continue to provide it.
A ban on mifepristone would harm women's health. "Imagining a world without mifepristone, which is backed by science, is terrifying and hard to comprehend," Dana M. Johnson, PhD candidate at the LBJ School of Public Affairs at the University of Texas at Austin, told Contraceptive Technology Update. "I'm also terrified when any method of abortion is banned. It falls on communities of color the most, and communities of low-income and young people and those who were historically cut out from abortion access, in general."
Another abortion medication, misoprostol, is not affected by the decision. Although it is less effective than mifepristone, misoprostol can be used instead. However, misoprostol alone carries a greater risk of bleeding complications.
"If there's nothing else, go to misoprostol alone," Rebecca Gomperts, MD, PhD, founder of Aid Access, told Contraceptive Technology Update. "But its complication rate is higher, especially in states like Texas where hospitals do not want to provide normal miscarriage care. If women are presenting to them with bleeding, they won't give them the medical care they need."