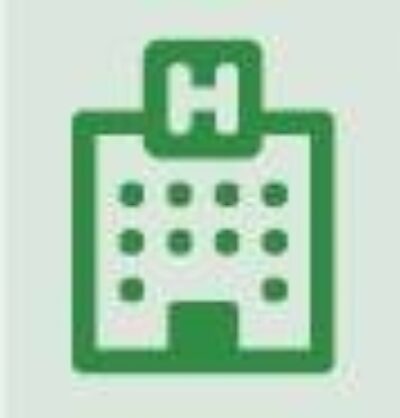 HOSPITAL REPORT
The premier resource for hospital professionals from Relias Media, the trusted source for healthcare information and continuing education.

Editor's Picks
January 12th, 2015
Hospital Infection Control & Prevention
For 31 years, Hospital Infection Control & Prevention has been offering ICPs strategies for success that can be immediately implemented to prevent costly infections. Each monthly issue provides comprehensive, authoritative articles that address your most pressing concerns. Through the newsletter's concise and practical coverage you will:
stay up-to-date on the Joint Commission's increasing focus on infection control as a critical aspect of patient safety; learn tips to cut hospital costs without compromising infection control; read our regular supplements and stay fully informed on breaking issues in bioterrorism, JCAHO, and infection control beyond the hospital setting; get expert compliance improvement strategies for new CDC guidelines and recommendations.
Medical Ethics Advisor
When making medical ethics decisions, concerns about patient confidentiality, consent, competency, potential liability, treatment costs, and family wishes often are compounded by the conflicting demands of government, the judiciary, health care providers and patients. Medical Ethics Advisor focuses on current issues so you can understand how biological, legal, financial, and moral viewpoints interrelate and shape the decision-making process.
Each month, Medical Ethics Advisor offers critical information to help you:
stay up-to-date on important social issues such as palliative care, end-of-life issues, human cloning, assisted suicide, informed consent, research ethics, legal issues, professional integrity issues, disaster planning, and more; implement policies, procedures, and organizational ethics by providing information on regulatory and legislative developments, and existing and emerging standards in the bioethics community; stay current on privacy and confidentiality concerns, especially in the light of HIPAA regulations; provide practical and useful advice on organizing an ethics committee and on facilitating communication among committee members, and between the committee and hospital staff.
You also will get expert opinions on the latest ethical controversies and developments in clinical research, new medical technologies and treatments, and financial arrangements.
Hospital Case Management
Tap into the resource that brings together managers and directors nationwide to share strategies, insights, successes, and failures from inside the hospital walls and beyond. Hospital Case Management will give you an in-depth look at how your peers have attacked the development, implementation, and adaptation of case management programs. Each monthly issue features:
the most effective tips and techniques for discharge and transition planning; practical, straightforward advice from your peers on decreasing costs, managing length of stay, improving documentation, streamlining systems, and improving patient care; caseload/staffing data and sample job descriptions; outcomes measurement and management strategies that you can put to work today; tools and resources such as "Case Management Insider," written by Toni G. Cesta, PhD, RN, FAAN, hitting the hot topics case managers face such as preventing readmissions, discharge planning, and working across the care continuum; updates on the latest requirements from The Joint Commission and guidelines you can use to ensure compliance.
View a sample PDF by clicking here: Hospital Case Management
View a listing of recent articles published: Hospital Case Management Index
Infectious Disease Alert
Each issue of Infectious Disease Alert includes 6-8 abstracts of current literature combined with expert physician commentary. Coverage includes hospital epidemiology, microbiology, travel medicine, HIV and AIDS. Monthly special features keep you apprised of the latest advances and most effective methods for diagnosis and therapy.
A one-year subscription price including at least 12 issues per year is $319 plus $17.95 shipping and handling.
"Updates," a monthly feature, delivers the latest developments in infectious diseases in brief form.
Plus, with your paid subscription, you'll receive this report free: Clinical Briefs in Infectious Disease and HIV/AIDS Volume 16.