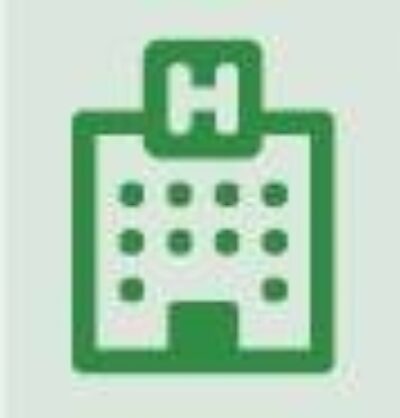 HOSPITAL REPORT
The premier resource for hospital professionals from Relias Media, the trusted source for healthcare information and continuing education.

Hospital loses nearly $4 million in employee fraud incident
January 12th, 2015
By Joy Daughtery Dickinson
It's a hospital's worst nightmare: A former administrator in the Department of Anesthesiology at a New York hospital pleaded guilty this week to mail fraud and money laundering totaling nearly $4 million, according to the U.S. Attorney general's office.
Two doctors from an anesthesia group individually contracted with the hospital's Department of Anesthesiology to provide administrative services. The defendant participated in several schemes to defraud the department and the anesthesiology group, including one making fraudulent payments to the two doctors and the anesthesia group. The Department of Anesthesiology was provided fraudulent documents, including fraudulent requisition forms and invoices. As a result of the fraudulent documents, the Department of Anesthesiology was deceived into paying the two doctors $930,000 and the anesthesia group $530,000 to which they were not entitled. To compensate the defendant for her participation in the scheme, the anesthesia group was deceived into paying the $1.2 million in fraudulent money it received from the department to a business started by the defendant.
Also, the Department of Anesthesiology and the anesthesia group were deceived into causing a large part of the compensation earned by the anesthesia group to be diverted to the two doctors. The two doctors each had fraudulent contracts with the Department of Anesthesiology worth more than $3 million. These contracts were improperly signed by the defendant and concealed from the chair of the department and other doctors in the anesthesia group. The two doctors also submitted false invoices to the hospital. The Department of Anesthesiology diverted $1.9 million in compensation earned by the anesthesia group to the two doctors.
Another scheme involved causing the Department of Anesthesiology to make a fraudulent loan to a doctor working for the department. The fraudulent payments to the doctor totaled more than half a million dollars. The defendant also caused the department to pay a former employee more than $7,000 by disguising the payments as compensation earned by the former employee. Also, the defendant submitted expense reimbursement forms totaling more than $13,000 to the department for expenses that she already had been reimbursed for or were not actual business expenses. The defendant will be sentenced in November.
U.S. Attorney Hochul said, " This case serves as an example of the need for checks and balances in any organization. All employees, even those considered to be trusted individuals, need to have their work reviewed by another person."
That advice about checks and balances was an echo from an incident about a business manager embezzling $178,000 from a surgery center, reported in our Same-Day Surgery newsletter. An investigation indicated 45 wire transfers totaling more than $71,000 into the employee's personal account, plus shopping sprees and cash withdrawals. Losing money isn't the only reason to avoid financial crimes such as embezzlement and identity theft. Red-flag rules from the FTC require covered facilities to have programs that can detect, prevent, and mitigate medical identity theft. (A policy on "Red Flags Rule Compliance" ran with the story in Same-Day Surgery.)
Warning signs of embezzlement can include cash deposits that are lower than projected net revenues, sources told us. Also, a patient or several patients might call and ask why they are still being billed when they have paid the bill. Other warning signs include employees who ask off time from work a lot, who become withdrawn, or who are caught in lies. "Everybody should be checking everybody else," one source said.
A sure recipe for trouble is to allow a long-time employee responsibility in too many areas, a source told us. The former anesthesia administrator had worked for hospital for six years. When something doesn't feel right, don't allow kindness and friendship to get in the way, one source advised. No single person should collect cash, enter charges, or enter payments and make adjustments. "If this segregation is not possible with a lean staff, then approvals and retrospective reviews should be conducted by management," she said.
Never allow one person to do more than one portion of the revenue cycle in a day, another source said. Separate the functions of the business office to several people. Have all account statements (electronic and hard copy) sent to two individuals to avoid tampering with statements. Also, have a CPA firm conduct an internal control review that will identify any areas of weakness and provide recommendations for corrective action.
Patient refunds are a prime area targeted by embezzlers, one source warned. Have a policy for refunds that requires a collector to identify the need for a refund. Have a form completed, with all relevant data attached. (In the SDS story, we included a copy of the policy from a business manual excerpt.)
Consider these additional suggestions from SDS:
• Carry crime insurance for embezzlement.
• Perform criminal and credit background checks on employees.
• Put a spending limit on credit cards.
• Have a company policy that requires employees to take vacations.
• Use a lockbox for petty cash.
• Bond employees who handle cash.
• Limit the endorsement of checks to one or two responsible officials. Do not use rubber stamp signatures.
• Checks received should be marked with a restrictive endorsement such as "for deposit only" marked on the check immediately upon receipt.
• Follow up on unexpected transactions and unusual amounts.
Do you have more ideas? Share them in the comments section below.