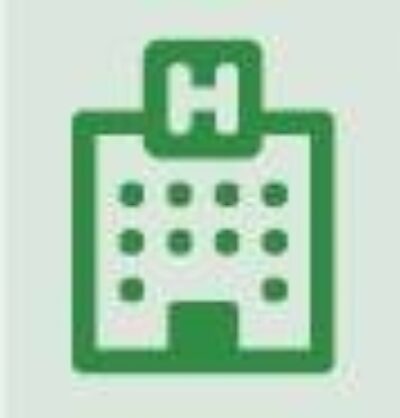 HOSPITAL REPORT
The premier resource for hospital professionals from Relias Media, the trusted source for healthcare information and continuing education.

Human Trafficking Victims: They're In Your ED, So What can You do About It?
July 8th, 2015
Joy Daughtery Dickinson is executive editor of the Hospital Group of publications at AHC Media in Atlanta and long-time editor and writer of Same-Day Surgery. She has won nine national awards from the Specialized Information Publishers Association and the Association of Business Information & Media Companies for her blogging, news writing, and editing. She makes her home in southwest Georgia.
Recently I did some research on human trafficking to give a presentation at my church. It's surprising to find out that the problem exists in communities of all sizes. And because the problem is widespread, trafficking victims are going into hospitals everywhere.
Earlier this year, our Emergency Medicine Reports newsletter wrote about "Recognizing human trafficking victims in the emergency department." The authors shared some disturbing information. They say up to 20,000 victims are trafficked into the United States yearly. If you're located near metro areas that host major sporting events such as the Super Bowl, you should know that such events are magnets for trafficking.
According to Emergency Medicine Reports, many of the persons being trafficked are illegal immigrants from Mexico or eastern Asia. Most are females. Nearly 40% of the victims are children. You must report victims younger than age 18 to your local office of child protective services. You can help adults through the National Human Trafficking Resource Center, which can be reached at (888) 373-7888.
When the victims enter your EDs, they often have minor, vague complaints, but they often are accompanied by signs of physician trauma, Emergency Medicine Reports says. They frequently have dental complaints. On their necks, they might have tattoos with men's names or bar codes.
According to the National Human Trafficking Resource Center, victims often show signs of physical and/or sexual abuse, physical restraint, confinement, or torture. They might appear malnourished or shows signs of being exposed repeatedly to harmful chemicals The Center says victims often have claims of only visiting the area and frequently can't give you an address. They might be confused about what city they are in. They have lost their sense of time. They have numerous inconsistencies in their stories.
When I gave my presentation, one thing I emphasized is that there are things we all can do to help prevent trafficking. If you want to help, go to the National Human Trafficking Resource Center. That web site includes a handout on "What to look for during a medical exam/consultation." The web site also includes a 35-minute video presentation "Recognizing and responding to human trafficking in a healthcare context." The State Department offers a list of "20 ways you can help fight human trafficking." You also can follow @EndTraffick, which is UNICEF USA's initiative to raise awareness about child trafficking.
Ensure your ED staff is trained about how to recognize and help victims. By doing so, you'll be making a difference, starting today. (Editor's note: Get hospital-related breaking news as it happens on Twitter @HospitalReport.)