Hospital Report

The premier resource for hospital professionals from Relias Media, the trusted source for healthcare information and continuing education.

Judge Strikes Down ACA Preventive Care Services, Including PrEP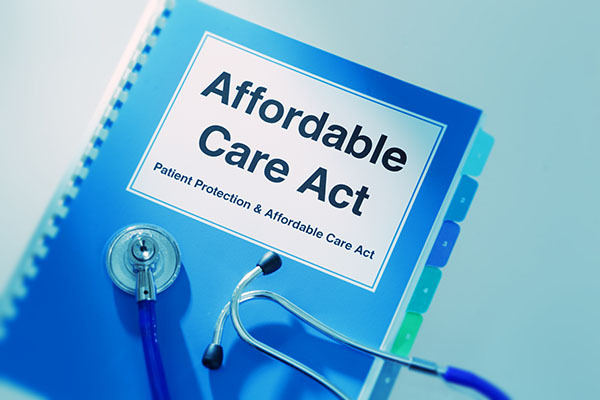 March 31st, 2023
By Jill Drachenberg, Editor, Relias Media
A federal judge in Texas invalidated provisions of the Affordable Care Act (ACA) that required insurers to provide free preventive care screenings and health services. The ruling jeopardizes the ability of millions of Americans to obtain affordable and no-cost preventive healthcare services, including screenings for certain cancers and sexually transmitted infections (STIs).
In particular, Judge Reed O'Connor ruled insurance providers are not required to cover pre-exposure prophylaxis (PrEP) for preventing HIV, stating such a requirement violates the religious freedom of employers.
The lawsuit to block these provisions was filed by eight individuals and two businesses in Texas with the help of the America First Legal Foundation. The plaintiffs claimed the PrEP requirement is a policy that "encourage[s] homosexual behavior, prostitution, sexual promiscuity and intravenous drug use" in violation of an employer's religious beliefs.
O'Connor also ruled the screening and services recommendations of the U.S. Preventive Services Task Force were illegal and unconstitutional because the members of the task force were not appointed by the president and approved by Congress. Screening recommendations made by the task force before the ACA took effect in 2010 will still be allowed.
Healthcare organizations quickly condemned the ruling. "Providing insurance coverage for screenings and interventions that prevent disease saves lives — period. Invalidating this provision jeopardizes tools physicians use every day to improve the health of our patients," American Medical Association President Jack Resneck Jr., MD, said in a statement. "The burden of losing this first-dollar coverage will fall disproportionately on low-income and historically marginalized communities that are least able to afford it and are often at high risk of developing preventable medical conditions."
The ruling "rips out the backbone of the U.S. healthcare system, and risks the future health of every single American," said David C. Harvey, executive director of the National Coalition of STD Directors. "[It] threatens the most powerful tools this nation has to fight the epidemic of STIs — guaranteed insurance coverage for basic preventive medical care. … The overreach of one judge should not threaten the health and safety of hundreds of millions of lives."
The ruling's immediate effect on preventive services is unclear, although immediate disruption in care is unlikely. "We want to be clear: Americans should have peace of mind there will be no immediate disruption in care or coverage," said Matt Eyles, president and CEO of insurance industry trade group AHIP. "We fully expect that this matter will continue on appeal, and we await the federal government's next steps in the litigation, as well as any guidance from relevant federal agencies."
The Biden administration is reviewing the decision and has not yet announced a possible appeal.
"Denying access to proven preventive care flies in the face of good policy, and the societal costs of establishing barriers to preventive services are immeasurable," Resneck added.