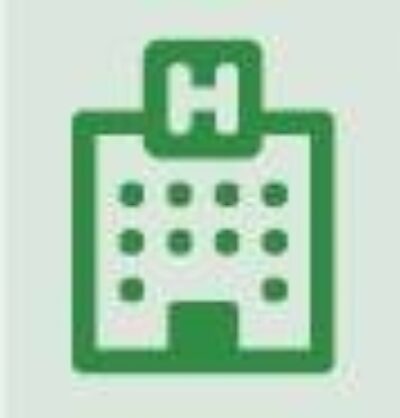 HOSPITAL REPORT
The premier resource for hospital professionals from Relias Media, the trusted source for healthcare information and continuing education.

Newborn cord blood storage – You've come a long way, baby
January 12th, 2015
When my daughter was born in 1999, storing an infant's umbilical cord stem cells was a brand-new venture where I lived. When I approached my OB-GYN, he confessed that he had never done it before, but he was game. In fact, the procedure had been done only one time previously at my hospital, and that was for a baby born to one of the hospital's nurses.
For me, it was no-brainer. When I worked at a newspaper in Augusta, GA, a young woman in the area needed a blood marrow transplant. Her family and friends organized a large community effort to obtain blood donations in the hopes that they would find a match. It was similar to looking for a needle in a haystack, but it gave them hope to put their energies into something positive. I knew that her parents would have written a check for any amount of money to have had bone marrow available for that transplant. Although a match wasn't found for her, she underwent a transplant from a relative who was the best match available.
When I decided to store my daughter's cord blood, I remember there was a lot of paperwork involved, both for me and my doctor. I went over the elaborate transportation instructions, step by step, with my then-husband, since I knew I wasn't likely to be thinking clearly after the delivery. Because my baby was born in the evening, UPS delivery wasn't available for immediate pickup. We ended up having to hire a delivery service to transport the donation from Thomasville, GA, to the storage company's location in Clearwater, FL. The storage company had a special first-year rate, since it was a new company and was trying to build donations, so the delivery ended up costing more than the first-year storage fee!
I remember my OB/GYN was anxious to find out whether I had received any feedback about the donation and whether it was adequate. (He sent twice as much as they needed …. just in case.) None came, other than confirmation that the blood had been received and stored. I now pay an annual fee to keep it in storage. Luckily for me, the annual storage fee is very low, again due to the fact that the company was new. It's the one bill I pay the day it arrives. I can't think of any other bill I pay that potentially could save my daughter's life. More than 70 diseases are treated with umbilical cord blood stem cells, including leukemia, lymphoma, and sickle cell anemia. Cord blood also is used in biomedical research.
Blood cord storage has come a long way in the last 14 years. Now all the details can be handled through hospital-company partnerships. Christiana Care Health System in Wilmington, DE, has partnered with CORD:USE, a cord blood banking organization, to educate its new mothers about storing their babies' cord blood and to provide a way to store it. The partnership with Christiana Care allows CORD:USE to offer families the opportunity to privately bank their child's cord blood. CORD:USE also offers cord blood to the National Cord Blood Inventory to help save lives throughout the United States and around the world. CORD:USE collects blood from the donated umbilical cord after a baby is born. The company prepares the cord blood and stores the stem cells.
"Our partnership with CORD:USE gives us the opportunity to honor the wishes of our new mothers and provide the medical field with innovative solutions to help find treatments for many diseases," said Richard Derman, MD, MPH, chair of Obstetrics & Gynecology at Christiana Care. "Thanks to this partnership, mothers and newborns now have the opportunity to give the gift of life, and more lives will be saved from diseases thought to be incurable."
Want to be a part of this cutting-edge hospital effort to save lives? For more information, click here.