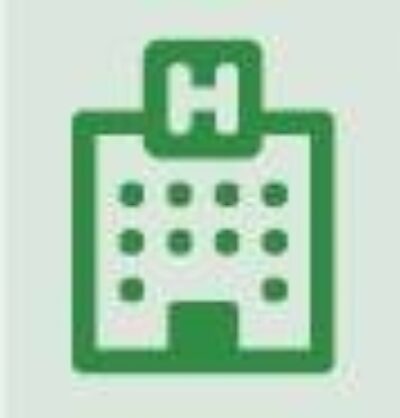 HOSPITAL REPORT
The premier resource for hospital professionals from Relias Media, the trusted source for healthcare information and continuing education.

Psychiatrist Not Available? Use Tool to Prevent Inpatient Suicide
June 28th, 2016
When we think about sudden, tragic deaths, often we think about car accidents. However, 25% more people die from suicide than from car accidents, according to the CDC.
The Joint Commission suggests universal screening to get appropriate care for patients who are at risk of suicide. Earlier this year, it issued its third Sentinel Event Alert in the past 10 years on suicide. However, having psychiatrists available and the time to do the screening is difficult for most hospitals. The University of Vermont in Burlington has developed a risk assessment tool that might address both issues. The tool was developed in the ED setting and can be used on a tablet.
"The problem of suicide in the U.S. has ramped up and is becoming a significant public health issue, and in some sectors, like the military, is reaching epidemic proportions," says lead study author Isabelle Desjardins, MD, an associate professor of psychiatry and medical director of inpatient psychiatry at the University of Vermont.
A study was conducted on the tool's effectiveness, and it was reported in the June 7, 2016, Online First edition of the Journal of Clinical Psychiatry. Other tools have been developed, but they were missing the psychiatrist piece because they didn't have the critical thinking process that could assess the risk in the near term, Desjardins said.
The tool was made to stand in for experienced psychiatrists in figuring out the patient's risk of committing suicide in the next 72 hours in the hospital. The tool was tested among ED patients and medical inpatients, and results of the assessments were compared to expert psychiatric assessments. The results are impressive. The model predicted the psychiatrists' assessments correctly between 91% and 94% of the time, but there was one major difference: The model took the patients less than a minute to complete.
"We've demonstrated for the first time that a simple, quick model can accurately predict a psychiatrist's assessment of near-term risk for suicide," says Desjardins. "To have a tool to standardize risk assessment efficiently is the first step towards meeting the Joint Commission mandate." (For more information on The Joint Commission's Alert, see coverage in our ED Management newsletter by clicking here. Our ED Legal Letter newsletter devoted an entire issue to insight on the legal risks of treating psychiatric patients. To access those stories, click here. Get hospital-related news as it happens on Twitter @HospitalReport.)
---
Joy Daughtery Dickinson is executive editor of the hospital group of publications at AHC Media in Atlanta and long-time editor and writer of Same-Day Surgery. She has won nine national awards from the Specialized Information Publishers Association and the Association of Business Information & Media Companies for her blogging, news writing, and editing. She makes her home in southwest Georgia.