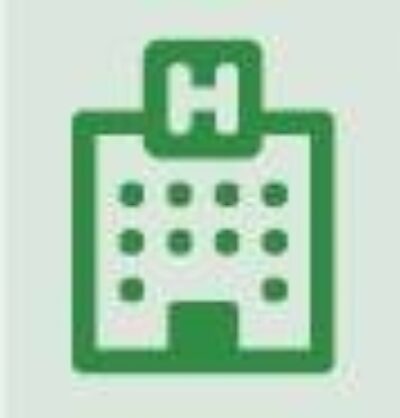 HOSPITAL REPORT
The premier resource for hospital professionals from Relias Media, the trusted source for healthcare information and continuing education.

Relief, Caution Lead Response to King v. Burwell Decision
June 25th, 2015
Reaction to the Supreme Court's decision on the Affordable Care Act from the healthcare industry has been swift and vocal, largely consisting of relief mixed with caution about what may lie ahead.
"The U.S. Supreme Court's decision in King v. Burwell provides better certainty for the healthcare industry, for patient care providers, and most importantly for patients, that the Affordable Care Act will continue to be viable as a nationally encompassing health care program," says Arthur Derse, MD, JD, director, Center for Bioethics and Medical Humanities at the Medical College of Wisconsin and the physician editor of Medical Ethics Advisor and ED Legal Letter.
From an ethical perspective, John Banja, PhD, Medical Ethics Advisor editorial board member, sees the decision as an example of "the way we create morality."
"I really believe social justice issues we make up as we go along," says Banja, professor in the Department of Rehabilitation and medical ethicist at the Center for Ethics at Emory University in Atlanta. "We keep the good ones [laws] and get rid of the bad ones. Prohibition didn't work out so well in the 1920s, but Medicare and Social Security seem to be working pretty well."
While Banja welcomes the court's ruling, he approaches the future of U.S. health insurance with caution.
"This is one of the big problems with the ACA: We're going to have to figure out ways to keep healthcare inflation down," he says. "We'll have to figure out ways to constrain costs in healthcare, or the costs will keep going up in society. There are some very disturbing statistics put out by various groups. They project that in 40 years, we're going to be spending from 37 to 43 cents out of every dollar on some kind of healthcare spending. The bottom line is that it's simply unsustainable."
One major factor in inflation, he says, is the aging Baby Boomer population, which is using more and more healthcare resources while living longer. "It's a vicious catch-22 that the longer you live, the more [resources] you use and the more you have to pay for it, and the availability problem looms large."
More than 10 million individuals in 37 states might qualify for subsidies in 2016, says James Augustine, MD, FACEP, director of clinical operations for Emergency Medicine Physicians, and the physician editor of ED Management.
"If the court had not supported ACA, many individuals might have lost their insurance coverage, jeopardizing one of the key reform elements of the ACA," he says. "The individual mandate creates a larger insurance pool across which costs are spread. Without the individual mandate, many reforms might have become economically unsustainable, and the ACA could fail."
Even with subsidies, patients are still left with a large financial burden, Augustine says – particularly where ED care is concerned.
"Patient financial responsibility for medical bills is extremely high, even for those who are technically insured. This is particularly true for emergency department bills," Augustine says. "Within ACA is the hidden issue of high deductible and co-payments. Patients often bear the brunt of the visit charges, which is unexpected. The large payors have undertaken a public campaign calling these 'surprise bills.' Some have proposed that the notion of 'self-pay' is no longer specific to those without private or government-provided medical insurance."
Other healthcare groups are also expressing reservations over high utilization. American College of Emergency Physicians President Michael Gerardi, MD, FAAP, FACEP, said in a statement that while millions of Americans were kept from losing insurance, there is still a burden on the country's emergency departments.
"High-deductible plans with high co-pays for emergency department visits may dangerously discourage patients from seeking urgently needed care," he said. "In addition, recent drastic and precipitous reductions in reimbursement for out-of-network emergency care end up shifting costs to underinsured patients and the physicians who treat them at unreasonably discounted rates. This cost-shifting has allowed insurance companies to reap large profits at the expense of patient care."
Chief Justice John Roberts delivered the Court's opinion, also rebuking Congress for the "more than a few examples of [the law's] inartful drafting" that lead to the interpretive confusion. The majority opinion also stated it did not want to destabilize the individual insurance market by rejecting subsidies.
The full opinion, including the dissent, can be read here.
Industry organizations are also approaching the decision with cautious optimism. While the American Hospital Association fully "welcomes" the ruling, the American Health Policy Institute expressed worry about the future of the employer health market.
"This is not, however, the end of the conversation about the ACA. Today, 169 million Americans currently receive health care from their employer, but it is questionable if this trend will continue in the years to come with the increasingly lack of affordability of average family premiums and deductibles as well as the looming health care excise tax, which will hit the average value plan come 2031," American Health Policy Institute President Tevi D. Troy said in a statement.
Author Jill Drachenberg is managing editor at AHC Media and has primary responsibility for editing IRB Advisor, Case Management Advisor, Hospital Case Management, and Medical Ethics Advisor. A graduate of Georgia State University, she previously edited business and hospitality publications.