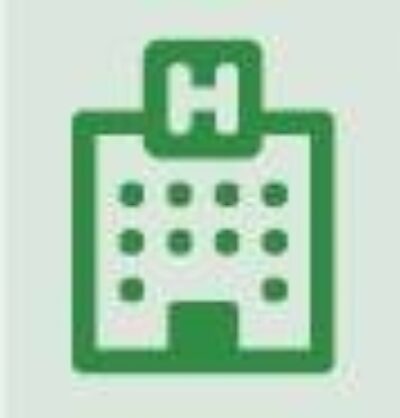 HOSPITAL REPORT
The premier resource for hospital professionals from Relias Media, the trusted source for healthcare information and continuing education.

Shhhhh! Patients Are Trying to Sleep – Is your Staff Keeping Them Awake?
November 3rd, 2015
Joy Daughtery Dickinson is executive editor of the Hospital Group of publications at AHC Media in Atlanta and long-time editor and writer of Same-Day Surgery. She has won nine national awards from the Specialized Information Publishers Association and the Association of Business Information & Media Companies for her blogging, news writing, and editing. She makes her home in southwest Georgia.
How many days can you keep going with disrupted sleep?
At least 20 something. That's what one of my healthcare providers found out recently when he had to be hospitalized for an appendectomy, after having multiple postoperative complications. The complications he could handle. But the constant interruptions and noise in his hospital room? That was a different matter. He felt like the noise was one of the major reasons for his prolonged recuperation. He's now meeting with the leaders of that hospital to determine what can be done to make patient rooms quieter and more conducive to healing.
The University of Michigan Health System also is looking at the problem caused by staff talking, monitors, paging systems, and equipment that squeaks. The health system has tested sound panels to decrease the noise, according to a study in BMJ Quality and Safety.
Four custom acoustic panels, covered in cones and made of sound-absorbing material, were strategically placed to help diffuse the sound in hallways around patient rooms. It's a system similar to what's used at concert halls to control sound. The panels were installed in the walls and ceilings for three days. They reduced the noise at the hospital by 3-4 sound decibels.
"In hospital environments where noise levels are often double what they should be according to the World Health Organization's standard decibel guidelines for patient rooms, the difference is significant," says Mojtaba Navvab, PhD, associate professor of architecture and design at the Taubman College of Architecture and Urban Planning at the University of Michigan.
Peter M. Farrehi, MD, study co-author and cardiologist at the U-M Health System, said, "This architectural design could complement ongoing strategies for addressing noise. The panels help diffuse sound, rather than attempt to eliminate the sounds generated in a modern hospital environment."
My healthcare provider wasn't whining when he said the noise extended his healing item. Research backs him up. A noisy environment can prompt spikes in blood pressure and interfere with wound healing and pain management. Patients who are unhappy about the noise levels at their hospital usually are less satisfied with their overall experience. Moreover, it doesn't affect just patients. Studies have shown a direct correlation between noise levels in work environments and employee blood pressure levels and heart rates.
To reduce hospital noise, the U-M Hospitals and Health Centers are using several strategies:
• providing free ear buds, headphones, and earplugs for patients and families;
• keeping hallway conversation to a minimum, especially at night;
• establishing quiet hours in all inpatient areas;
• encouraging patients and staff to respect others by turning down the volume on cell phones, televisions, radios, pagers, and other devices;
• minimizing cell phone conversations in hallways and waiting rooms;
• setting pagers to vibrate when medically appropriate;
• dimming lights in patient rooms and hallways;
• coordinating care to reduce unnecessary entry into patient rooms during quiet hours;
• reminding staff to use quiet voices and behaviors;
• closing doors quietly;
• providing a white noise TV channel in all patient rooms;
• having staff wear soft sole shoes;
• placing work orders through a dedicated system to have noisy items repaired;
• scheduling floor cleaning outside of nighttime resting hours;
• using testing meters that indicate sound levels in some patient rooms.
I'm betting these steps lead to faster healing and happier patients. What can you do today to lower the noise and boost patient and staff satisfaction at your hospital? (Editor's note: Follow us on Twitter @HospitalReport.)