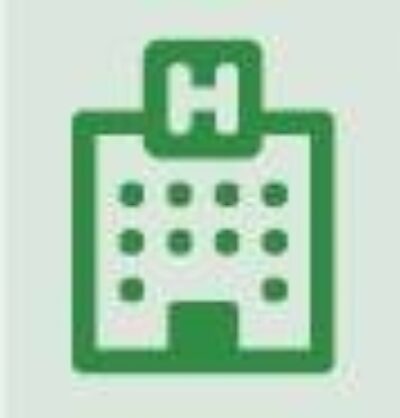 HOSPITAL REPORT
The premier resource for hospital professionals from Relias Media, the trusted source for healthcare information and continuing education.

Stop the domino effect: Train your staff about patients' cultures
January 12th, 2015
The Chinese man struggled to understand what his American healthcare provider was saying. The patient barely spoke English. The provider threw up his hands in frustration and said, "He just doesn't get it." "Some people assume they have a low IQ because they can't comprehend [English]," said Angel Andrés Ham, MD, who previously was an anesthesiologist affiliated with Memorial Hermann Southwest Hospital in Houston, TX. The incident happened to Ham's grandfather, who was a professor and the writer of college textbooks and for whom English was a second language. Just because some patients struggle with English doesn't mean they're unintelligent, Ham says. "It's really important to recognize that fact," he says.
wpclipart.com
Ham is Asian, but he was born in Honduras and trained at a Western hospital system. This background has given him a unique perspective on cultural differences. Language and cultural differences often are at the heart of miscommunication between patients and providers. Such miscommunication has the potential to result in poor, or even harmful, patient care. Speaking a little bit of a patient's language goes a long way toward helping that patient relax, said Ham, who speaks Spanish and a little Chinese. "The patient can identify with you," he said. "When you can understand their culture, you are apt to get a more accurate history."
This story, straight from the pages of our own Same-Day Surgery newsletter, illustrates the domino effect: If members of your staff aren't properly trained, then they don't understand the background and cultural influences of your patients. If they don't understand their patients, then they're not equipped to give them the best quality care.
Help is here. A couple of resources have just been released:
A new guide from the Equity of Care initiative and AHA's Hospitals in Pursuit of Excellence describes the steps and educational techniques of becoming a culturally competent healthcare organization. Equity of Care is a national call to action for increasing diversity in healthcare governance and leadership; cultural competency training; and collecting and using race, ethnicity, and language preference data. (For more on Equity of care, see our blog "Forget the Color of your Parachute – What Color is your Administrative Floor?")
The Office of Minority Health has released the Enhanced National Standards on Culturally and Linguistically Appropriate Services (CLAS). One important improvement is a clear focus on the role of leadership and governance in delivering culturally competent care, the AHA says. The office also released a blueprint with guidance and strategies to help implement them. This is the first update to the standards since their release in 2000. It expands the concepts of culture, audience, health, and recipients and includes a focus on leadership and governance as drivers of culturally competent healthcare and health equity.
"This long-awaited update will provide hospitals, physicians, and others at the frontlines of care a vital resource to ensure the care they provide is of the highest quality for all," said AHA President and CEO Rich Umbdenstock in an April 24
blog post
.
What are you doing to ensure members of your staff are providing culturally and linguistically appropriate care? Feel free to comment below.