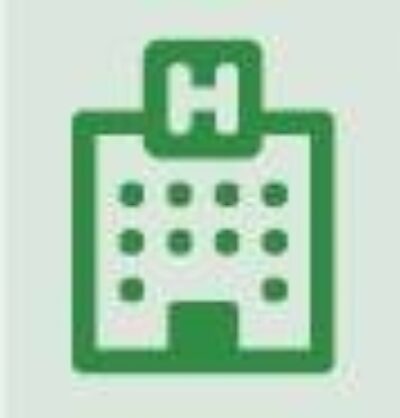 HOSPITAL REPORT
The premier resource for hospital professionals from Relias Media, the trusted source for healthcare information and continuing education.

Telemedicine developments: Pay-With-A-Tweet plus new research on `telestroke'
January 12th, 2015
Here's an innovative way to raise awareness about a new service. A California telemedicine company offers a virtual healthcare visit for people in their homes and waives their $25 bills if they tweet about it or mention it on facebook, according to a report in mHealth News.
Source: flikr.com
It's called "Pay-With-A-Tweet," and it's being offered by Telecure, a virtual branch of Action Urgent Care in California. California residents can call the toll-free number and hear back from an urgent care or emergency department provider within 15 minutes. If a patient has a webcam, they can use Helpouts by Google to receive a video consultation.
The service is meant for residents in remote locations and those who can't afford a physician or hospital visit. Providers, who are licensed in California, address common issues such as colds or the flu, headaches, allergies, urinary tract infections, sexually transmitted infections, and medications refills. Patients must be between 7 and 70 years old, have been ill for less than two weeks, and have a fever of less than 103 degrees. The providers don't prescribe DEA-controlled substances, and the maximum prescription length is 30 days.
The program might help avoid overcrowded EDs and physician offices, especially in light of the increase in patients expected under the ACA. The program treats about 500 patients a month. The telemedicine service isn't meant to replace primary care providers, but simply offers an easy way to get treatment and potentially avoid hospitalization, the CEO told mHealth. The California healthcare system has been receptive because it has crowded EDs and urgent care facilities, as well as a shortage of providers, he said.
In other telemedicine news, a new study indicates that using telemedicine to deliver stroke care, or "telestroke," appears to be cost-effective. The research from the Mayo Clinic was published in the American Journal of Managed Care.
A telestroke robot allows a patient with stroke to be examined by a neurology specialist elsewhere who consults via computer with an ED physician at another site that might not have neurology specialists, such as rural hospitals. The study was conducted by researchers at Mayo Clinic, Georgia Health Sciences University, and Analysis Group. Mayo Clinic acts as the central hub to connect multiple hospitals, which are the spokes.
"This study shows that a hub-and-spoke telestroke network is not only cost-effective from the societal perspective, but it's cost-saving," says neurologist Bart Demaerschalk, MD, director of the Mayo Clinic Telestroke Program and the lead investigator of the study. "We can assess medical services, like telemedicine, in terms of the net costs to society for each year of life gained."
A modeled telestroke system with a single hub and seven spoke hospitals might result in the appropriate use of more clot-busting drugs, more catheter-based interventional procedures and other stroke therapies, with more stroke patients discharged home independently, the researchers say. Setting up a telestroke network does require higher upfront costs for setting up the network, more costly treatments during the initial hospitalizations, and maintenance costs. However, the entire network of hospitals realizes a greater total cost savings, the researchers say. For example, when comparing a rurally located patient receiving routine stroke care at a community hospital, a patient treated in a telestroke network had $1,436 lower costs and gained 0.02 quality-adjusted life-years over a lifetime. Because the patients have better outcomes, there are fewer resources used for inpatient rehab, nursing home, and caregiver time. Such results might prompt hospitals to say: We have seen the future, and it is telemedicine.