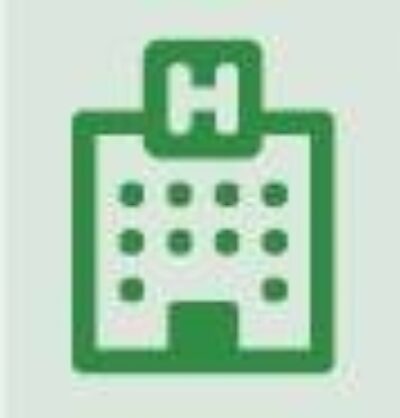 HOSPITAL REPORT
The premier resource for hospital professionals from Relias Media, the trusted source for healthcare information and continuing education.

This week and every week, focus on patient safety
January 12th, 2015
With the unremitting winter weather, some of you might think this is National Freeze-Your-Buns-Off Week. However, this week actually is designated Patient Safety Awareness Week by the National Patient Safety Foundation.

Source: Bill Branson
As hospital leaders grow in their concerns about readmissions and lawsuits, patient safety has become a top priority. The American Hospital Association reports that more than 1,500 hospitals are participating in its Hospital Engagement Network (HEN) and its Health Research & Educational Trust. The goal of the HEN is to help hospitals reduce inpatient harm by 40% and readmissions by 20%. In two years, HEN and the Health Research & Educational Trust have provided better care to almost 70,000 patients and saved money to the tune of more than $200 million.
Several organizations are jumping on the bandwagon to offer resources this week. ASHRM is celebrating with the theme "Sharing in the Caring through Enterprise Risk Management." The term "enterprise risk management" recognizes the role all healthcare professionals play in promoting patient safety. I attended ASHRM's annual meeting last year, and "enterprise risk management" was the buzzword of the conference. Safety isn't the risk manager's job. It's everyone's job.
ASHRM has established a patient safety portal. Each day this week, ASHRM is sharing patient safety tips and highlighting core topics to help you reduce serious safety events. Throughout the year, ASHRM will update the portal with more strategies, tips, and resources. Already the page includes a Patient Safety Quick Tips Checklist and a Patient Safety Interactive Quiz.
The AHA's Hospitals in Pursuit of Excellence website offers hundreds of free resources, including checklists and guides.
Want to learn more? The AHA and the National Patient Safety Foundation offer a Comprehensive Patient Safety Leadership Fellowship that gives education and training to senior executives, physicians, nurses, patient safety officers, risk managers, and others. Applications for the 2014–2015 fellowship are being accepted online. For more information, go to www.ahafellowships.org.
AHRQ is joining in the fun. The agency is sharing evidence about its tools to help avoid diagnostic errors. Follow @AHRQNews on Twitter and look for the #PSAW2014 hashtag.
And don't forget about us. AHC Media, publisher of this blog, also offers multiple patient safety resources, including our Healthcare Risk Management and Physician Risk Management publications. In honor of Patient Safety Awareness Week, we're offering $100 off each publication when you use coupon code RISK100 at checkout.
We also share lots of safety tips on this blog, including our article on "Checklists important for patient safety efforts." Do you have a favorite patient safety resource or success story you'd like to share? Contact me at [email protected].