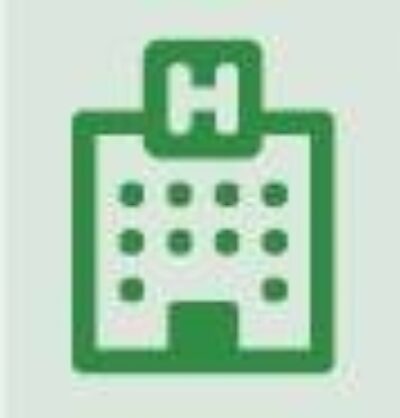 HOSPITAL REPORT
The premier resource for hospital professionals from Relias Media, the trusted source for healthcare information and continuing education.

Treat me like a child: Pediatric hospitals have a lot to teach us
January 12th, 2015
Should hospitals that treat adults adopt a pediatric approach, from paint colors to practice patterns? One Penn Medicine medical student thinks so. The result could be improved patient quality of life, satisfaction, and health outcomes, he says.
cincinnati children's
"Adult hospitals, as they begin to fully realize the importance of the environment to a vulnerable patient's well-being, can take a page from the pediatric playbook by creating surroundings that distract and reduce stress, and by making clinical practices more patient and family-oriented rather than more convenient for the caretakers," said Mark Attiah, who wrote a piece titled "Treat me Like a Child," that was published in the Aug. 21, 2013, JAMA.
Physicians approach adult patients as though they are seasoned veterans who easily can cope with the challenges of being ill in an alien environment, although this situation often isn't the case. "The truth is that without help, most people, regardless of their age, aren't naturally good at being patients," Attiah wrote.
His observations of the pediatric setting in include no white coats. Bright and cheerful. Longer visiting hours, and families can stay overnight at the bedside. And distractions. Lots of them. Group activities, concerts, and more. "If I ever get sick, I'd want to be taken here," Attiah wrote.
But there's more. Families are almost always involved in codes and even call codes themselves. Families are treated as though they are equal parts of the healthcare team. And this approach doesn't increase liability or interfere with medical care, Attiah wrote.
"This is not a call to place a large teddy bear in every hospital bed and a bounce house in every lobby," Attiah writes. "We do, however, need to recognize that the environment, the practice patterns, and the mission of a hospital make a direct difference in patient care that can be measured not only in smiles and thank-you notes, but tangible patient outcomes that even hospital administrators can get behind."
Consider these other ideas from pediatric care, written up in the August issue of our own Same-Day Surgery newsletter:
In outpatient surgery at University of Kentucky (UK), Lexington, music is used preoperatively to decrease perception of pain and anxiety among children and adults, which allows staff members to more effectively do their jobs. UK Lexington offers several playlists and lets patients choose one. Music therapists usually play the music live with guitars and sing, or recorded music can be played. Music therapists encourage patients to practice listening to music and relaxing before the surgery. Patients can perform breathing exercises to music or use guided imagery to relax. Patients also are distracted with musical activities such as playing drums, singing, and rewriting songs into parodies.
At IWK Health Centre in Halifax, Nova Scotia, allowing children to watch a video immediately before day surgery helped reduce their anxiety during anesthesia induction. The videos are selected based on what programs the children watch at home. Many are taken from YouTube. The children can watch part of the videos in the preop area, but when they are wheeled into the OR, screens there also are showing the video. Children continue to watch the videos through induction.
Finger Lakes Surgery Center in Geneva, NY, offers children a monthly tour that allows them to don hospital gowns, wear a head covering, and travel through all of the patient care areas of the center, including a ride to the OR on a gurney. The "trial run" includes transferring children from the gurney to the operating room table, where the child is allows to try on an oxygen mask and have other procedures explained. The Kids Tour usually is held at the end of the center's workday. Children doing the preop tour are given a popsicle plus a stuffed bear. They are encouraged to bring the teddy bear back on the day of surgery along with a DVD to watch before and after surgery. On the day of surgery, nurses often dress the teddy bears in caps and masks and put bandages on them. Coloring books and crayons also help distract the children.
Unity Point Health Methodist in Peoria, IL, has made some changes that are allowing fewer children to be medicated for anxiety before they head to the operating room. Patient satisfaction scores improved from about 85% to 95%. Children are allowed to read a book in print or electronic format that has photographs of the facility where they will be treated and the staff who will be taking care of them. The "Let's Get Ready for Surgery at Methodist" was made internally. The book is given by the surgeon's office to the pediatric patients when the procedure is scheduled so they can read it at home. The book also is available on the hospital web site. On the day of surgery, children are offered diversions including a computer pad with games and DVD movies, and a play room. Children are given choices; for example, they are allowed to select a surgical hat. They also can choose how they want to travel from the prep room to the surgical suite. They can walk, ride in a wheelchair, or drive a battery-operated child-size Hummer or pink Fisher-Price car. Parents are reunited with their children as soon as possible after surgery.
At Ronald Reagan UCLA Medical Center, dogs adopted from shelters are part of an animal-assisted therapy program that comforts patients, their families, and staff. People-Animal Connection (PAC) has more than 70 teams that visit more than 40 units of the hospital and more than 900 patients each month. The program is supported solely by donations. The dogs and their human counterparts starred in an episode of a PBS television show, "Shelter Me: Let's Go Home." To watch a trailer of the episode, go to http://bit.ly/YVUkn8.
One patient's mother, who works for Reagan UCLA Medical Center as a grant writer, shared her experience: "While in recovery, my son received a visit from Dixie, a member of the Doggie Brigade, and was given a stuffed animal that he ended up naming after the dog who had visited him. Including the dog's handler, we were helped by three volunteers during the 4-5 hours we were at the hospital. I also cannot say enough about the volunteers with whom we interacted that day; it was clear that they, too, are proud to be a part of Akron Children's Hospital. My son left healthier than he had arrived, but he also left with a feeling about Akron Children's: He felt special, and for that, I will always be a grateful parent and a proud employee of Akron Children's Hospital."
What do you do at your facility for pediatric patients? Could these ideas be transplanted into your adult population? Feel free to share ideas below.