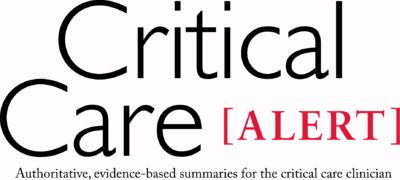 Critical Care Alert – August 1, 2022
August 1, 2022
This review will discuss the different shock states and the suggested BP targets for the different subsets of patients.

Based on this randomized, placebo-controlled Phase II trial, further research still is required to determine if aspirin therapy is beneficial for the treatment of acute respiratory distress syndrome, since aspirin did not improve oxygenation index or other respiratory physiologic markers.

In this one-year follow-up to the HOT-ICU trial examining higher vs. lower oxygenation targets for patients with hypoxemic respiratory failure, there were no differences in mortality or quality of life measurements between groups.