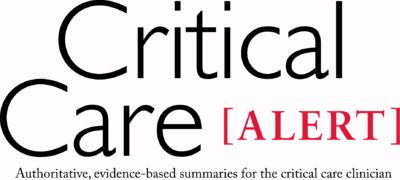 Critical Care Alert – December 1, 2022
December 1, 2022
Despite significant advances in our understanding of airway management and intubation of the critically ill, this common intensive care unit (ICU) procedure remains high-risk.

There is a lower risk of bleeding with apixaban during the treatment of venous thromboembolism compared to warfarin in patients with end-stage kidney disease.

In this multicenter randomized clinical trial, an early aggressive fluid resuscitation strategy led to an increased incidence of fluid overload without reducing the risk of developing moderately severe or severe acute pancreatitis.