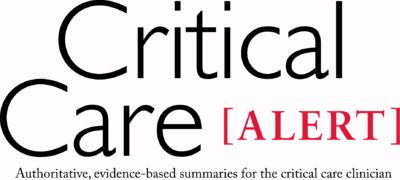 March 1, 2023
A binational, cross-sectional survey including 431 questionnaires assessing wellness and coping among physicians who worked in the intensive care unit during the COVID-19 pandemic found that physicians experienced moderate intrapandemic moral distress and burnout, yet also experienced moderate professional fulfillment.

The ECMO-CS trial found that using early VA-ECMO in patients with rapidly deteriorating or severe cardiogenic shock (Society for Cardiovascular Angiography and Interventions stages D or E) did not result in better patient outcomes compared to initial conservative care.

Ceftaroline is an acceptable alternative therapy for treatment of methicillin-resistant Staphylococcus aureus bacteremia.