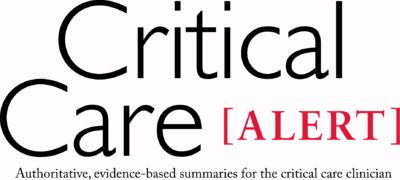 Critical Care Alert – November 1, 2023
November 1, 2023
Prompt diagnosis and management of pulmonary embolism in the emergency room and intensive care unit (ICU), therefore, may affect the course of these patients.

Using a multiple-source approach, this study showed that when given a voice, patients at high risk of dying in the intensive care unit express variable logistical, spiritual, physical, psychological, and existential concerns that clinicians should consider and address.

In this prospective, observational study, lung ultrasound showed comparable diagnostic performance to standard diagnostics but better accuracy.