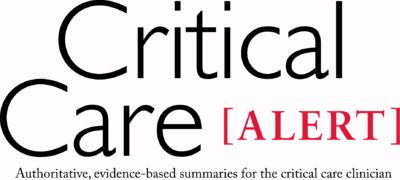 Critical Care Alert – October 1, 2022
October 1, 2022
The care of critically ill patients in the ICU remains challenging. Recent studies support current protocols for the delivery of oxygen to patients who require supplemental oxygen due to respiratory failure of varying etiologies. Broad oxygenation targets of SpO2 between 88% to 97% continue to be supported by recent trials.

This multicenter cohort study revealed a high incidence of PTSD symptoms among family members of COVID-19 patients at three months after the ICU admission.

In this experimental study, rising tidal volume increased right ventricular afterload.