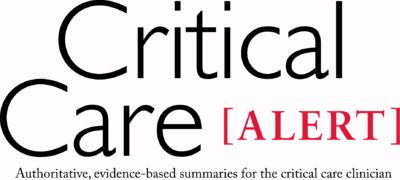 May 1, 2019
Ventilator-assisted pneumonia and hospital-acquired pneumonia pose significant risks to hospitalized patients and increase the cost of care. It is essential to institute measures to reduce the risk of these pneumonias and to recognize and treat them early when they occur. Treatment is a balance of ensuring adequate antimicrobial coverage in those who already are seriously ill while not unduly exposing them to the risks of medication side effects and higher rates of resistant organisms that come with the use of broad-spectrum antibiotics.

Using a latent profile analysis in observational cohort studies of patients hospitalized for sepsis, investigators identified subtypes of patients based on inpatient healthcare facility use in the year prior to sepsis hospitalization and correlated to 90-day mortality.

Balanced crystalloids appear to reduce in-hospital mortality in critically ill patients with sepsis or without traumatic brain injury and may reduce in-hospital mortality in the entire cohort of critically ill patients.