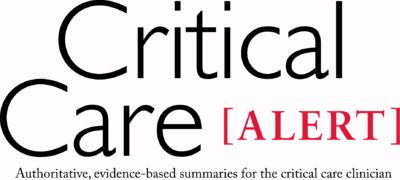 Critical Care Alert – April 1, 2021
April 1, 2021
Noninvasive ventilation (NIV) is a commonly used modality in adult acute care. This article examines aspects of NIV that might affect the modality's success or failure.

This retrospective analysis compared historical cohorts with COVID-19-related acute respiratory distress syndrome (ARDS) with respect to compliance and arterial partial pressure of oxygen/fraction of inspired oxygen (P/F) ratios. For comparable P/F ratios, patients with ARDS caused by COVID-19 had higher lung compliance and more lung gas volume.

Using semi-structured interviews with intensive care unit (ICU) survivors and their family members, investigators identified several ICU processes of care and outcomes after the ICU that were important to this population.