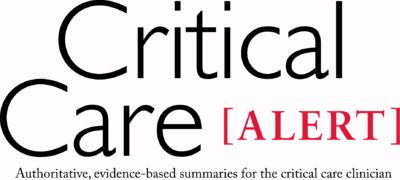 Critical Care Alert – June 1, 2021
June 1, 2021
When requests for potentially inappropriate treatments occur, the initial steps include increasing communication and improving mutual understanding to find a path that is appropriate while honoring the goals and concerns expressed by patients and their families.

In patients on venovenous extracorporeal membrane oxygenation for acute respiratory distress syndrome, prone positioning is safe and feasible. Prone positioning appears to improve survival but increases length of stay.

The WHO Solidarity Trial Consortium found that remdesivir, hydroxychloroquine, lopinavir, and interferon regimens had "little or no effect" on relevant outcomes.